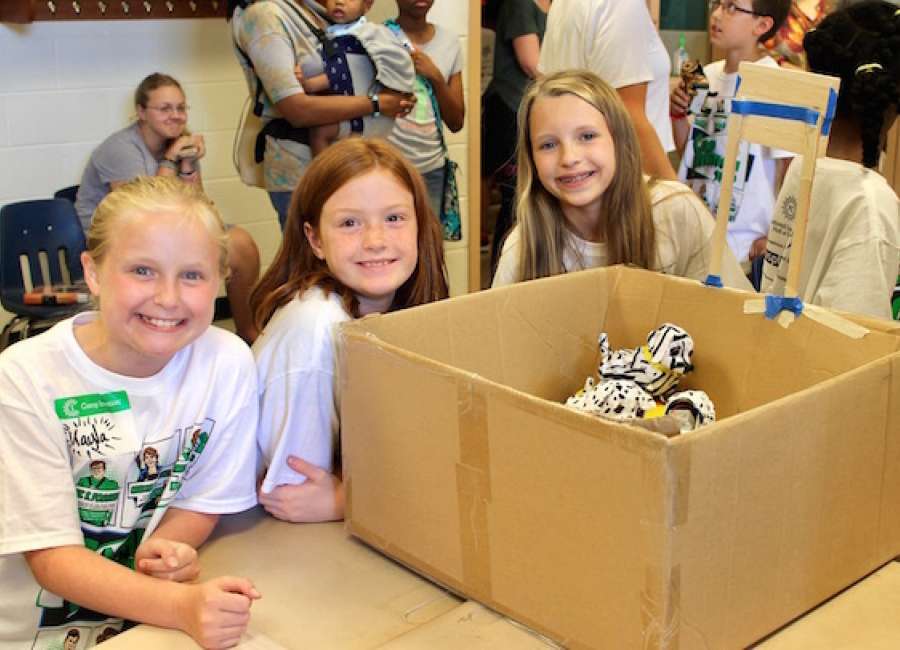 A national summer enrichment camp program called Camp Invention was held for grades K-6 at Thomas Crossroads Elementary School June 4-7.
Overall the camp had 161 kids and 32 volunteers, according to Pamela Hendrix, the gifted teacher at Thomas Crossroads.
"It's a great opportunity for the kids to get experience and learn new things," said Brody Kisley, a high school volunteer.
Camp Invention uses hands-on activities to promote science, technology, engineering and mathematics learning. Campers also learn problem-solving and entrepreneurial skills through the items they design, according to Camp Invention.
"I have been doing this for five years, and this is the best module we have had. It is so hands-on, and the children really enjoy taking things apart and putting them back together," Hendrix said.
One of the activities campers took part in was designing an Optibot, a self-driving robot with LED lights that follows a path the campers draw on a sheet of paper.
Campers also participated in designing a house called Mod My Mini Mansion, a mini smart house that had gadgets and innovations they created.
The campers also created robot dogs that can walk and bark and they built dog houses for them as well.
The campers compared the robot dogs to real dogs and did bone marrow analysis and urinalysis on them, according to Milegh Rabun, a volunteer. Rabun also said that campers learned how to use tools, like a hammer, to build things.
"It's great, and I wish it was longer," said Melissa Nechay, the mom of one of the campers.