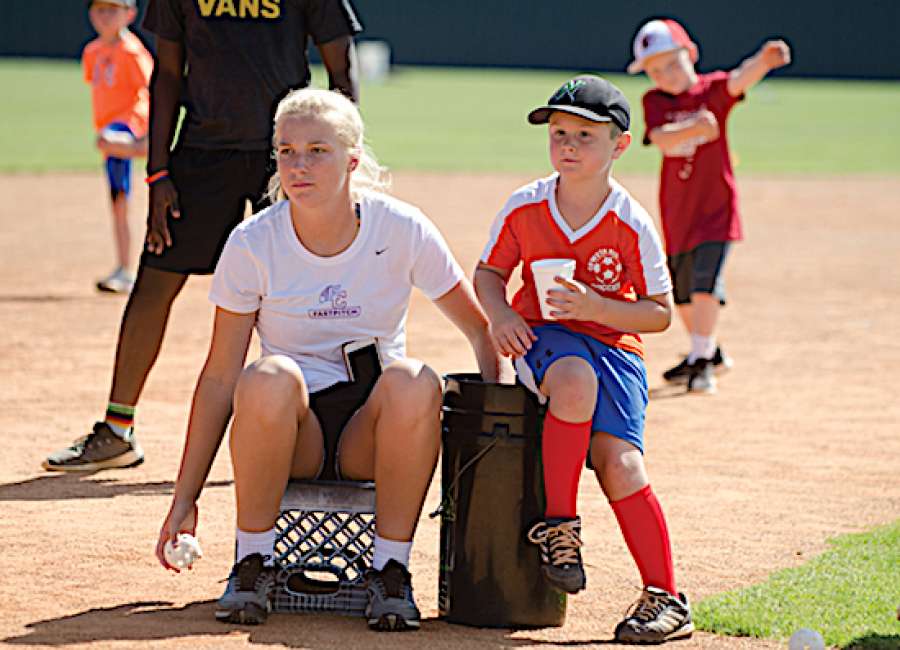 East Coweta rising senior Kelley Lynch has a long list of accomplishments on the softball field.

The only question heading into her senior year is how does she top last season?
Lynch helped East Coweta win the Class 7-A crown with an undefeated 36-0 record pitching and playing in the infield for the Lady Indians during their  amazing championship undefeated run.
In the pitching circle, she finished with a 14-0 record, striking out 193 batters and finishing with a .045 ERA in 93 innings of work.
She didn't limit herself to just pitching accomplishments, also displaying plenty of power with the bat, finishing with a .454 batting average and 10 home runs.
Lynch was also named the Newnan Times-Herald Player of the Year and the Georgia Dugout Player of the Year.
Her eye-popping numbers have also garnered attention on the national stage as she  was recently named the Gatorade Softball Player of the Year for Georgia.
East Coweta head coach Franklin  Deloach said. "It says so much about what she was able to accomplish last year."
Lynch is very honored and somewhat surprised to win the prestigious award.
"I knew Coach Deloach had put in all the paperwork for me, but I really wasn't expecting to win, especially as a junior," Lynch said.
Former teammate Rachel Vaughan who will play college softball at the University of South Carolina was a finalist.
Lynch has had plenty of time to reflect on last year's accomplishments and knows it will be something she will remember for the rest of her life.
"I think winning the ring is what I will always remember," she said. "I keep it in my room. All the memories are so special. It was just a really cool year."
Lynch only wears the ring from time to time.
"We break it out at certain events" she said. "We wore it to softball camp one day last week. It's kind of heavy, so I don't wear it every day."
Lynch and most of her teammates passed off their softball skills recently to younger players at the annual East Coweta camp.
Lynch, Olivia Davis, Ashlynn and Ansley Gunter, Vaughan and Caroline Lively also helped out Deloach, who also serves as the school's baseball coach, with his baseball camp.
"It's a little bit different, but they asked us to come help out and I was glad to do it," she said.
Lynch's summer softball schedule includes two trips to California and Colorado with her travel team.
She does have one tournament scheduled for Georgia before shifting her focus back to her high school team as the Lady Indians get ready to defend their Class 7-A title.
East Coweta officially begins defense of its title on Aug. 10 against Hillgrove.
They also play state power Lassiter the same day as part of a preseason tournament.
East Coweta plays it home opener in Aug. 13 against Locust Grove.
"It should be exciting trying to repeat as state champions," she said.
After Lynch plays one final season of high school ball, she will head to Auburn University to begin her college career.
Sister Katey Lynch plays college softball at Kennesaw State.