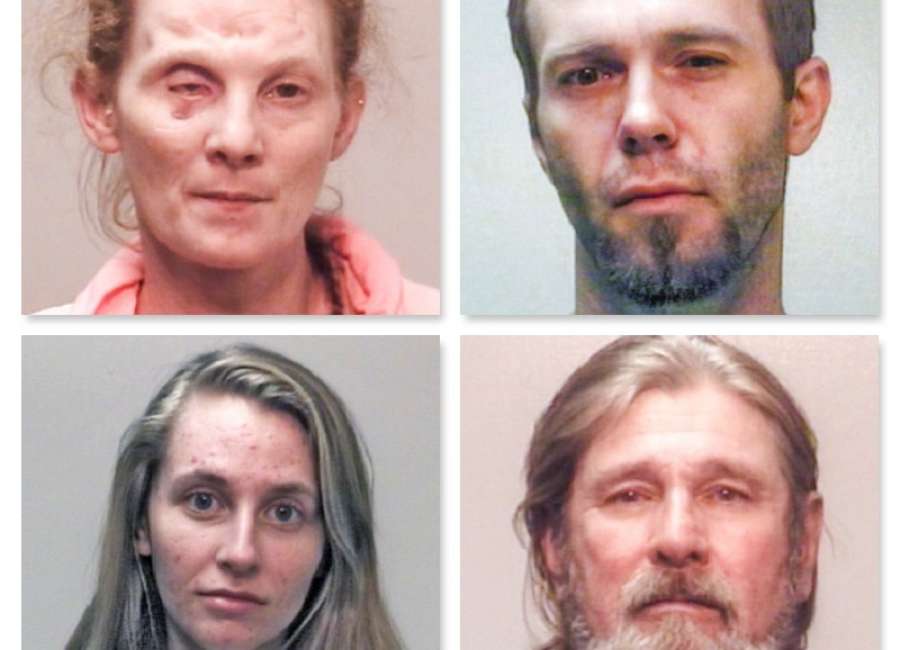 Four people are facing criminal charges after a variety of illegal drugs and explosives were found during a property search.

Jerry Wayne Smith, Sydney Elaine Fields, Nicole Lee Hernane and Johnny Lee Cordell were taken into custody on Tuesday morning after authorities with the Coweta County Crime Suppression Unit searched their home on 926 Rolling Hills Lane.
After investigators made a controlled purchase of narcotics, authorities searched the residence and discovered a half ounce of methamphetamine and 2.5 ounces of marijuana, according to Investigator Taylor Helton.
Inside the home, a stolen pistol was recovered along with $900 in cash, Helton said.
While searching the property, investigators reportedly located a marijuana growing operation concealed in an outdoor shed that yielded approximately 37 plants.
However, it was the discovery of several illegal explosive devices and materials that warranted the need for ATF to assist. A total of four explosive devices were taken from the shed, Helton said.
The explosives and drugs were taken from the scene and transported to the Coweta County Crime Lab for further analysis.
All four residents were arrested and charged with methamphetamine possession with intent to distribute, marijuana possession with intent to distribute, manufacturing marijuana, possession of a firearm during commission of a crime and possession of a destructive device.
Smith, Hernane and Cordell were also charged with possession of a firearm by a convicted felon. 
Fields and Cordell were given an OR bond during their first appearance hearing on Wednesday. However, Smith and Hernane are being held without bond.