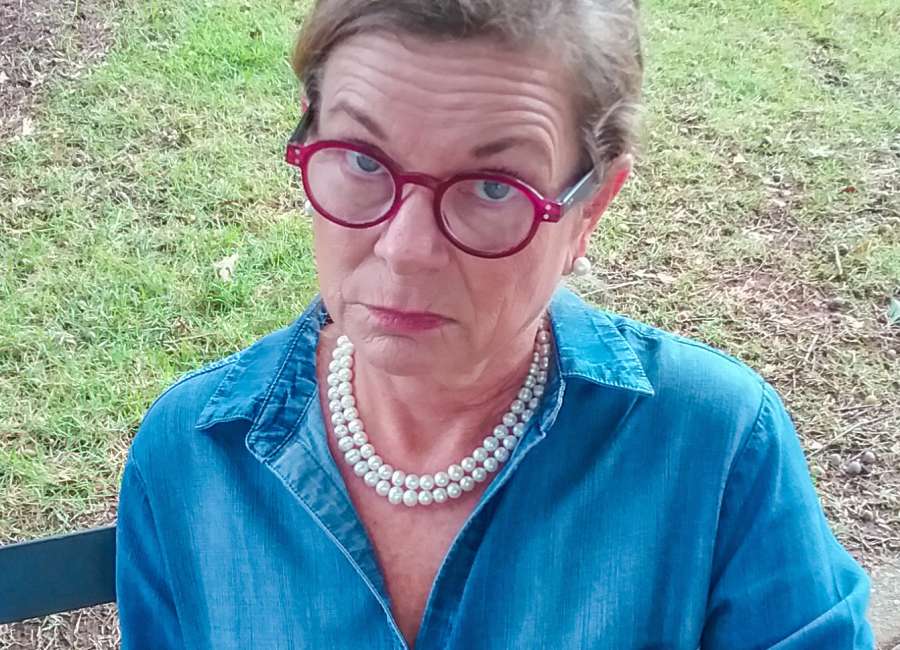 Dear Miss Pearl,
One morning last week I was parked on the Court Square and when I went to my car I was blocked in by a food delivery truck. The driver saw me get in my car but he did not move the truck. I walked around for ten minutes and the truck was still there when I returned. TWENTY-FIVE minutes later he moved. I was furious. What would you have done?
I would have been furious, too! I think 10 minutes is a polite amount of time to give the driver before you ask him to move the truck so you can leave. What if you had an appointment to get to? Yes, I realize deliveries need to be made, but that does not give the truck driver or the business the right to block people in for that amount of time. Should this happen to you again, or anyone else for that matter, you have every right to find the driver or the business owner –it shouldn't be too difficult – and ask that the truck move. Feel free to mention that you might need to make a complaint with the city or suggest that perhaps the police could help him move the truck. This would also be an appropriate time to throw a good hissy fit!

Dear Miss Pearl,
Several months ago I loaned a friend $300. The agreement was that he would pay me back when he got his tax refund. He has received his refund, but I have not been paid back. What should I do?
What you should do depends on whether or not you still want him for a friend! Seriously though, I feel sure you meant well when you loaned him the money and it is beyond shameful that you have not been paid back – per your agreement. Unfortunately, you have no choice but to bring the situation to his attention – even though he knows good and well he owes you. Selective memory is why many people make it a practice never to loan money to friends. I bet your friend can remember who owes him two dollars yet he can't remember that he owes you three hundred! When you ask him to pay you back – which you should NOT have to be doing in the first place – you will be able to tell from his response if he is a real friend or a pretend friend. In the future, you might want to remember that families and friendships have been torn apart because of money issues. It is, after all, "the root of all evil."
And Another Thing...
I love spring. Flowers blooming, sunshine with a nice gentle breeze, baby birds escaping their nests, and a newfound energy. The problem is that we only got about two weeks of it in between winter and summer. Is this because of global warming? The stock market? The Braves being on a winning streak? Two weeks is not nearly enough time for me to do my much needed spring cleaning! I'm still working on the inside of the house, and it is already too hot to work on the outside.  And the humidity has been ridiculous. There is not a flat iron on earth that is strong enough to tame my hair under these conditions. This early heat wave wreaks havoc on fresh fruits and vegetables, too. They may LOOK like they are ripe, but that is not always the case. And the mosquitoes are just loving the fact that summer starts earlier than the calendar indicates. Spring is becoming extinct just like common sense, slips, the Cokesbury Hymnal, customer service, and manners!
Miss Pearl is one of Newnan's leading authorities on modern etiquette. She gladly lends her advice to everyone whether they want it or not, because, "After all, it's all about the children and setting a good example for them." Her videos are available on her Facebook page, and she can be reached at misspearl678@gmail.com