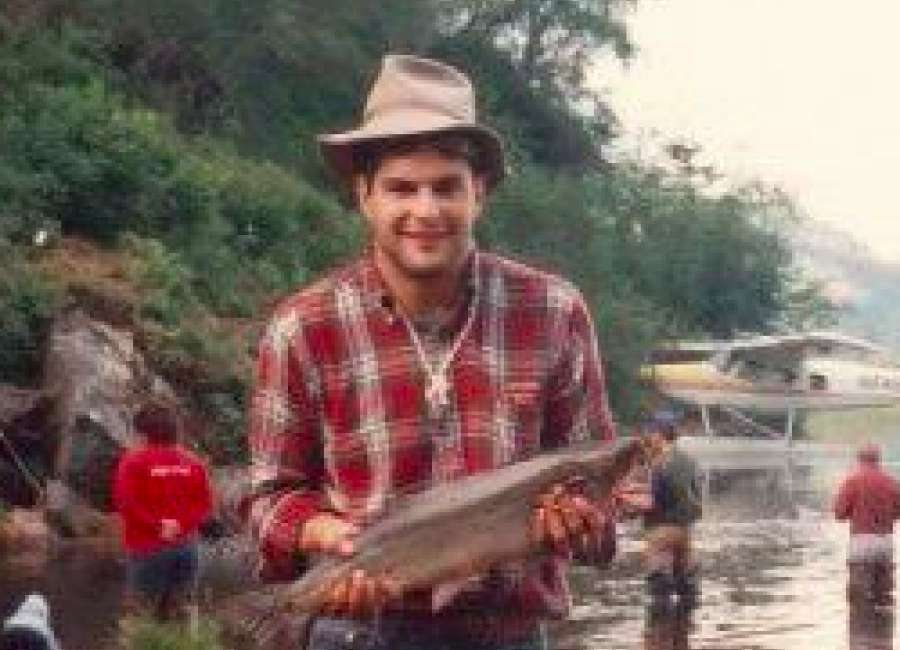 David Ernest Jayne, 57, passed away peacefully on Wednesday, June 13, in his home in Senoia.
Born in Atlanta, on April 3, 1961, he was the son of the late William E. Jayne and Georgiana Borne Jayne.
He is survived by his mother, Georgiana Borne Jayne; his children, David Hunter Jayne and Hannah Ruth Jayne Costantino and her husband, John; his grandchildren, John Abraham Costantino and Mark Amos Costantino; his sister, Sue Ann Cecere and her husband, Pat.
He is preceded in death by his father, William E. Jayne; and his sister, Karen Lynn Jayne.
David lived with ALS (Lou Gehrig's Disease) for over three decades before ending his battle.
He was the founder of the National Coalition to Amend the Medicare Homebound Restriction, NCAHB, which led to the David Jayne Homebound Reform Act and David Jayne Amendment. This bill helped people with disabilities maintain their freedom without the threat of losing services. He was featured in the Washington Post and was recognized as person of the year in New Mobility Magazine for his work in medicare reform.
David belonged to the Forest Park High School Class of 1979 and was an alumni of the University of Georgia. He was an avid outdoorsman and fisherman. Fly fishing was his favorite hobby.
In lieu of a funeral service, David wished for a potluck celebration of his life to be held at his residence, 1440 Line Creek Rd, Senoia, GA, 30276, this Saturday, June 16, 2018, from 3-6 p.m.