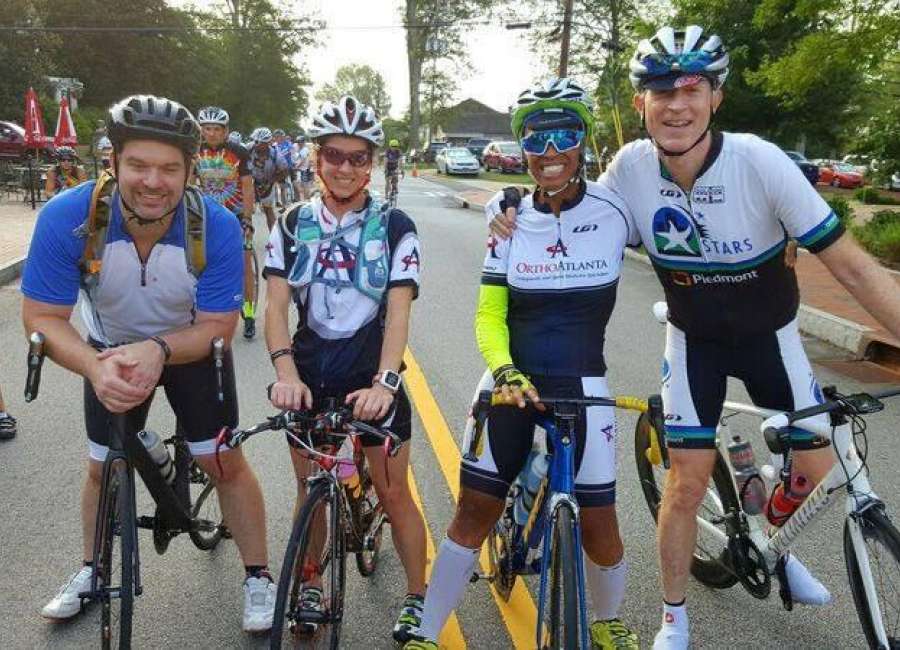 Some people will soon cycle across the Coweta County countryside to help local cancer patients.

The SouthSide Cycling Club will host a charity ride on Saturday, July 7, to benefit the Thomas F. Chapman Family Cancer Wellness centers at Piedmont Newnan and Piedmont Fayette hospitals.
"We are grateful to be able to support Cancer Wellness at Piedmont and thank our sponsors for their generous donations that make these proceeds possible," said Mike Cardone, president of the SouthSide Cycling Club. "We encourage cyclists of all levels to participate."
The event will begin and end in Senoia and offers several options for both avid and beginner cyclists, such as, a century ride (103-mile), a metric century ride (66-mile), a 31–mile ride and an 8–mile family fun ride.
The charitable excursions will take cyclists through the quiet country roads of Coweta, Pike and Meriwether Counties. The rides will include well-stocked rest stops and post-ride refreshments.
The proceeds support the Piedmont Thomas F. Chapman Family Cancer Wellness centers, which provides support services to cancer patients and their caregivers.
Some of those programs include yoga, massage therapy, professional counseling, support groups, cooking demonstrations and art therapy.
"We are proud to be a part of this beautiful ride through Coweta and neighboring counties and thankful for support from our local community to enable us to provide cancer patients and their caregivers complimentary, professionally-led support programs," said Vicki Kaiser, executive director of oncology and community affairs at Piedmont Newnan.
For more information and ride details, visit www.southsidecycling.com .
Interested cyclists can register at www.active.com .