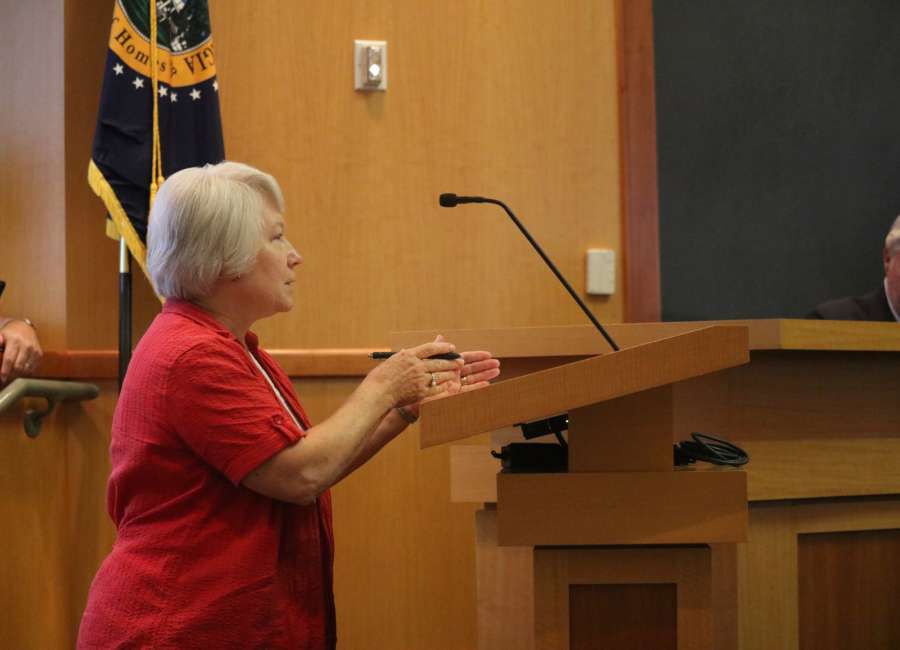 A discussion about the downtown sanitation service was tabled at Tuesday's Newnan City Council meeting because of an hour-long public hearing on another topic.
In January, the council voted to reduce downtown sanitation program fees by 50 percent for a six month period.
In addition, the council asked city staff to collect information related to service delivery efficiencies, program costs, and program impact and present that information at the June council meeting.
However, city staff didn't get to present their findings at Tuesday's meeting because of the public hearing for Legends at Newnan Crossing LLC. The public hearing was on the group's request to annex 28.6 acres off Shenandoah Boulevard into the city limits to accommodate a 236 unit apartment complex.
The applicants were met with a multitude of citizens who wanted to oppose them and voice their concerns. The Shenandoah Community Association claims that they have denied Legends at Newnan Crossing LLC twice.
"We're here to ask you to vote no to the annexation and rezoning into the City of Homes," said citizen Frank Freeman. "The city does not need any more high density housing. What it needs is high quality and low density housing."
Representatives of the Shenandoah Community Association stated that if the city council granted the annexation, they "would fight it."
One of the project's potential entrances on Shenandoah Boulevard faces environmental issues with flooding. The property's other possible entrance, on Newnan Crossing Boulevard, faces traffic concerns. Legends at Newnan Crossing LLC provided studies related to the environmental and traffic concerns.
"The true traffic study is when you go driving in the morning," said Freeman. "If you try to access Bullsboro from Newnan Crossing in the peak of rush hour it's backed up almost to where this new complex would be."
The council voted to deny the annexation request, with Councilman Rhodes Shell in favor of the request.
The council also voted to approve the placement of the painted fiberglass animals on the square.