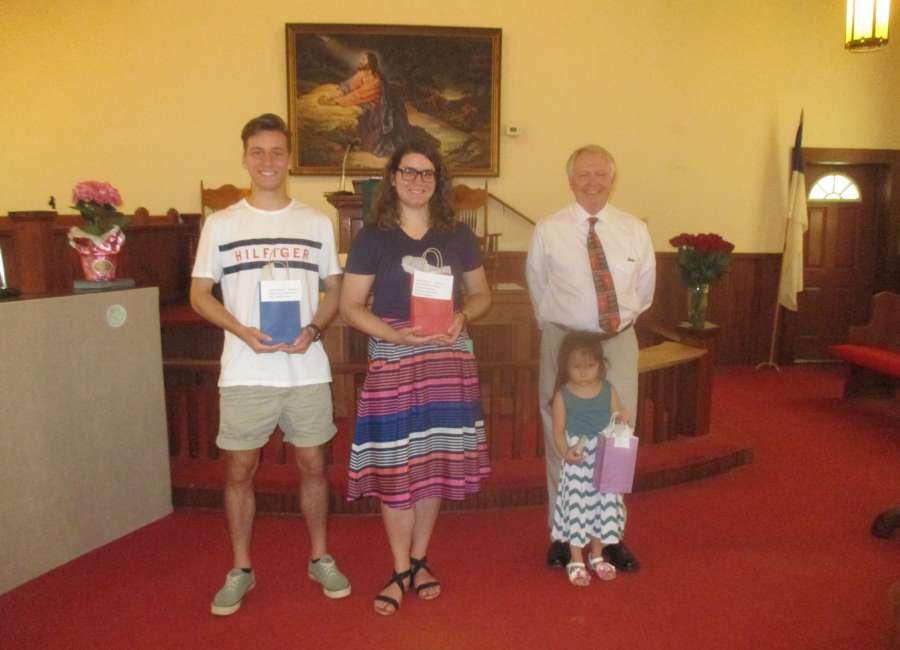 School has ended, and area churches have been recognizing graduates for their accomplishments.

Graduates were honored at Providence Baptist Church on Summers-McKoy Road this past Sunday. The service started at 10 a.m.
Dr. Melvin D. Brittian Jr., pastor of the church, will bring the graduation message. Lunch was served afterward, according to Providence member Doris Powell.
Coweta's other Providence – Providence Baptist Church on Providence Church Road – honored its high school seniors on May 6. Honored were  Laura Benefield, Alex Dunsmore, Sydny Hollis, Callie McKoy, Davey Raines, Destiny Turner and Brianna Williams.
In addition to honor seniors during the morning service on May 6, the church also held a luncheon in their honor.
Allen-Lee Memorial United Methodist Church in Lone Oak honored graduates over several Sundays. The honorees were Quinn Kight, pre-kindergarten; Cheyanne Martinez, Madison McFarlin, kindergarten; Dylan Jackson, Christopher Lee McCaffrey, Justin Threatt, high school; Brittany Patterson, dental hygience diploma; and Karen Parker Edmonds, Lydia Threatt, masters degrees.
Baccalaureate services for Coweta's three public high schools were held May 20. East Coweta held its service at Crossroads Church's Highway 16 campus, and Northgate's service was at the Highway 154 campus of Crossroads.
Newnan's baccalaureate took place at  First Baptist Church  of Newnan.
Cody Woodlee, high school pastor at Crossroads, brought the message at East Coweta's Baccalaureate. Ken Adams, Crossroads' lead pastor, gave the welcome.
Student participants were Olivia Davis, opening prayer; Peighton Cumbie, Old Testament reading; Megan Buth and Emma Hinds, flute duet; Brooklyn Brandley, New Testament reading; Alex Schwarz,  responsive reading; Alexis Foley, closing prayer.
Members of the ECHS chorus sang "We're all in this Together."
Patrick Brannon, middle school pastor at Crossroads, presided at Northgate's Baccalaureate, with the welcome brought by Matt Smith, the church's generational, global missions and campus pastor. Brannon also brought the message.
Student participants were Connor Fortner, opening prayer; Bailey Bullard, Old Testament reaidng; Sydney Tuttle, New Testament reading: and Will Roden, benediction. "You Raise Me Up" was presented by senior members of the Northgate Chorus.