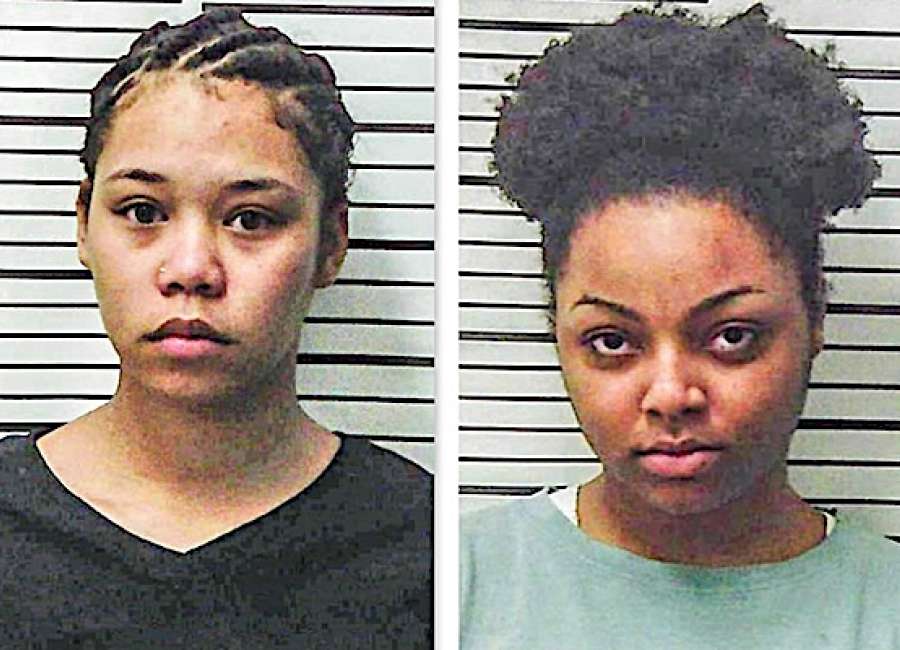 Two teenage girls accused of murdering an elderly Meriwether County woman won't go in front of a judge for at least another month.

The state continued its case against Mina Christine Ellery, 18, and Angel Latrice Harmon, 18, both of Newnan, on Wednesday in Meriwether Superior Court.
The prosecutor and both defense lawyers told presiding Superior Court Judge Bill Hamrick they needed more time to talk to their respective clients.  
The state asked the case be continued until July.
The request comes almost two years after Ellery, Harmon, Justin Pierce Grady, 39, and Cortavious Deshun Heard, 18, both of Grantville, reportedly broke into 83-year-old Dot Dow's Lone Oak home on Aug. 4, 2016, beat the elderly woman with a gun and set her on fire.
Dow succumbed to her injuries and died later that month at an Atlanta hospital.
Ellery, Grady, Harmon and Heard were each indicted for malice murder, felony murder, two counts of aggravated assault, armed robbery, home invasion, three counts of first degree burglary, three counts of aggravated battery, hindering an emergency telephone call, tampering with evidence and possession of a firearm during the commission of a felony.
Grady faced an additional count of felony murder plus one count of possession of a firearm by a convicted felon.
Heard was also indicted on additional count of felony murder and one count of possession of a firearm by a first offender probationer.
The two men each pleaded guilty in February 2018 to the charges of malice murder, theft of an emergency alert necklace Dow could use to summon help, home invasion and aggravated assault.
Grady and Heard outlined the details of the attack on Dow and agreed to testify in upcoming trials of Harmon and Ellery in the murder case.
Neither man was sentenced following the February guilty pleas. The District Attorney's office, however, recommended Grady be given life without parole. The state recommended Heard be sentenced to life with or without parole.
The two men will be sentenced pending the outcome of the cases against Ellery and Harmon.
The two teens, plus a fifth suspect, Shanquavious Keontrell Cameron, 18, of Hogansville, were also charged with first degree burglary, identity fraud and financial card theft.
According to the indictment, Ellery, Harmon and Cameron allegedly broke into Dow's home two days before the assault and stole money and credit cards.
Former District Attorney Pete Skandalakis said nothing linked Cameron to Dow's murder.
Those charges against Ellery, Harmon and Cameron are being tried in a separate case. That case was also moved to the July court docket.