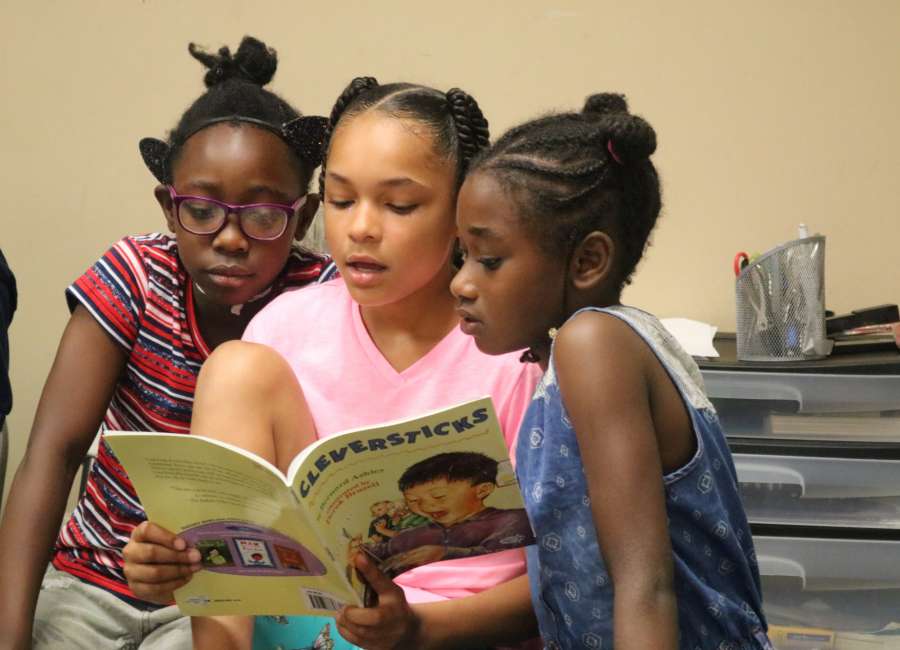 The kids at the Boys and Girls Club of Newnan-Coweta aren't missing a learning beat, even though summer break is in full swing for Coweta County students.
"Brain Gain is a series of learning modules developed by Boys and Girls Clubs of America to stave off summer learning loss which occurs when youth receive little to no learning challenges during summer break," said Lauren Odom, senior executive director for Boys and Girls Clubs of Metro Atlanta.
The Boys and Girls Club Association introduced the Summer Brain Gain program in 2013. The program is meant to help "prevent youth from falling behind and losing academic skills while school is out."

The organization feels as though "low income" youth lose about two months, or more, worth of reading and math skills during the summer which accumulates over time, hindering a child in adulthood.
According to the Boys and Girls Club website, "Summer Brain Gain is comprised of one-week modules with fun, themed activities for elementary school, middle school and high school students that are aligned with common core anchor standards… youth engage in a process of learning through discovery, creative expression, group work and a final project or production. As a result, kids develop higher-order thinking skills through the Summer Brain Gain modules while staying on track for the coming school year."
Currently, the local Boys and Girls Club are working on different objectives depending on age group.
The younger group, age eight and nine, are working on reading, comprehension and applying what is contained in the book to real life.
On Thursday, group leader and media center instructor for the club Jaylen Person led the kids while reading "Cleversticks" by Bernard Ashley. The group of eight kids took turns with reading the book aloud. They then identified and discussed the theme of the book, which was, realizing how everyone has a talent. The book's main character had a talent of being able to use chopsticks.
The groups then learned how to use chopsticks themselves, for their final activity centered around the book.
The older group, age 12-17, are currently putting together a play titled "Teens: The Everyday Struggle".
"Basically we're trying to showcase to the club that teens face issues, too," Tyler Reid, teen instructor for the Boys and Girls Club of Newnan-Coweta, said. "With the proper environment they can overcome these issues and struggles."
The group is using writing, planning, teamwork and acting skills to perform at the end of July for an audience at their facility.
"Sometimes the parents in today's society don't really train up a child how they should learn when it comes to learning outside of school," Reid said. "I feel like (the Boys and Girls Club) can be the liaison to help children learn in the summer, so that they can be successful in life."
The Metis Associates conducted a "rigorous evaluation" of the program in 2015, according to the club's organization. The results revealed that the program "may be working" in math and literacy. Results revealed that the children participating in the program have "no significant losses in early literacy, math or reading," with the results being described as "promising."