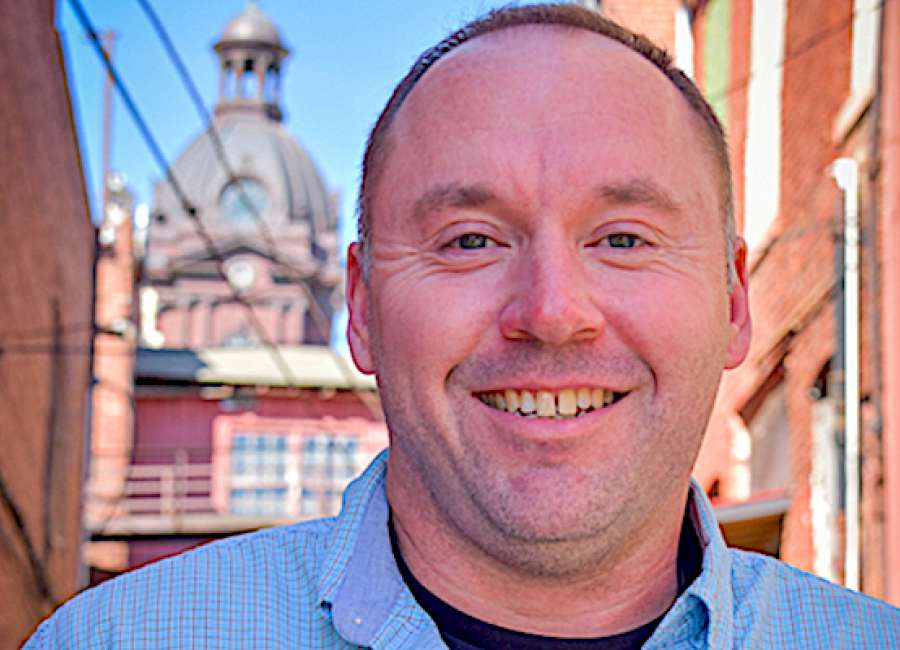 In the past week I have pulled between 10-15 gallons of honey from beehives and filtered it down for sale, as local and raw as I can provide.
I also didn't mow my lawn at all this year until the day after I robbed the hives of their honey. My yard has a ton of clover, so though bees can travel up to three miles a day for food, I can say with confidence that my honey is a whole lot of wild clover honey.
I posted a picture of the first batch of honey we bottled on my social media and the response from friends was amazing. I sold out within a few hours. I shipped some honey to friends and family in both Florida and California.
I had two offers from local business owners on the town square to sell my honey in their stores. They have also offered to sell my book, but that's a shameless plug for another column.
My honey costs more than the honey you can buy in the store. I understand that. But from how quickly I sold out of the first batch, I think people also understand how rare it is, in this day and age of GMO's and hormones in everything we eat, to be able to know where something on our dinner plate has come from.
I can show you pictures of my hives, along with pictures of my bees working flowers in my yard. If you are a friend of mine on social media, you have seen those very pictures, probably ad nauseam at this point. But the entire process fascinates me still, three years after I bought my first hive.
The money I will make on honey this year will be what allows me to take my family to the beach this summer. Now, as far as Toby Nix Beekeeping Incorporated goes, I am still pretty deep "in the red" from buying all the hives and equipment three years ago – and a little more equipment each year.
But for the first time, this year, I have enough honey to sell. And the hives and equipment I bought three years ago are the same hives and equipment I hope to be using three years from now, so I'm calling this year a profit.
It's the time of year you will see lots of local and raw honey on local store shelves. I can't speak for any other beekeeper as to what they spend and what they make, but I think I can speak for them when I say any money they make from honey is going to pay a bill they owe, or maybe help finance a family trip. Or, at the very least, to buy more equipment in the hopes of getting more honey next year.
No chain store offered to sell my honey. Locally owned shops on our town square offered. They are in the same shape I am in. The money they make goes to their bills, their vacations, reinvesting in their shops for future growth.
Actually, I take that back. I have a day* job (*figuratively at the moment). They don't have a day job to fall back on. Go downtown and walk around the shops. Look how many locals they are supporting on their shelves. They invest in us, their community. We need to always do everything we can to invest in them.
Toby Nix is a local writer, guitarist and deputy sheriff. He can be reached at tobynix@yahoo.com