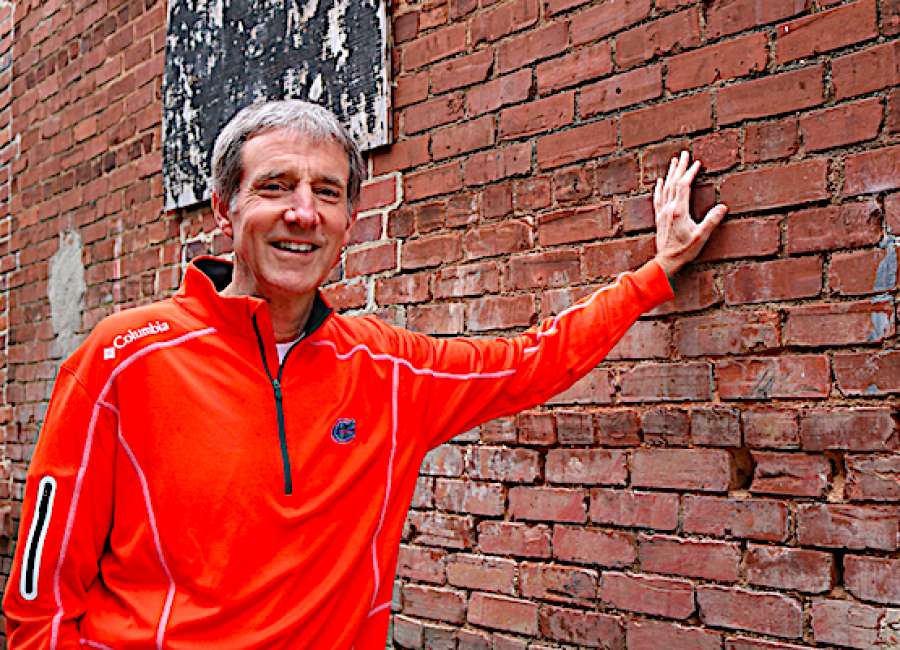 I cherished every minute of being a boy.
From riding bicycles when the sun came up to throwing baseballs around in the front yard until the sun went down, life was good.  I was fortunate to have parents that believed a kid should have fun. Sure, they insisted I do my homework and eat my vegetables, but otherwise I had one job as a boy: enjoy being one.  
My dad was a career Navy man, which meant that every three years Uncle Sam asked him to move.  So every three years our family – dad, mom, my sister Hope and I would pack up, leave our friends behind and go where the Navy needed my dad to be.  We learned to think of it as a positive – getting a fresh start, making new friends, exploring new locales and learning different customs.
What we didn't like about Navy life was that every other relocation for my dad meant sea duty, requiring him to be stationed on a ship for six straight months out of every year.  Those were always the hardest times for me. The man who taught me to ride a bicycle and throw a baseball wasn't around to help me work on my jump shot or offer advice on dating girls.  My mom was always willing to step in, but frankly she didn't know much about basketball and as far as girls were concerned, there weren't any good enough for any son of hers.
But eventually Dad would return, always bearing gifts for Hope and me.  Not that we deserved them, but rather as penance for being away for a very long time.  
As all boys should, I thought my dad could do anything.  One day he said he could throw a baseball all the way to heaven.  I stood in the front yard with my eyes wide open as I waited for the ball to fall from the sky; it never did.  From that day on there was no doubt about it; my dad could do anything.  (Hint for dads: he put the baseball in his back pocket as he made his throwing motion.)
In time I would learn my dad wasn't Superman.  His Kryptonite proved to be his failing health.  He courageously battled a myriad of diseases for the final years of his life.  On his last night on earth as he lay on a hospital bed he asked me to rub his feet – common for someone with diabetes – for the better part of an hour.  It was the last thing I ever did for him while he was alive. I left the hospital after midnight, and less than five hours later received a call from my Aunt Carol that my dad was no longer with us.  
It wasn't long before I was by my dad's side.  I cried – the way my dad did when he told my sister and me "goodbye" when he left for those six-month tours at sea.  I slipped his slim, gold wedding ring from his ring finger and placed it on mine, where it's been ever since. To me the ring personified my dad's life: golden, yet simple.   
A day hasn't gone by since that I haven't thought about my dad.
Sunday is Father's Day.  Be sure to pay your dad a visit.  If that's not possible, give him a call.
And if your father happens to be with mine, feel free to do what I've done for the last 10 years:  
Catch him up on what's been going on for the past 12 months in the life of the little boy that thought he could throw a baseball all the way to heaven.  
Scott Ludwig lives, runs and writes in Senoia with his wife Cindy, three cats and never enough visits from his grandson Krischan. He can be reached at magicludwig1@gmail.com