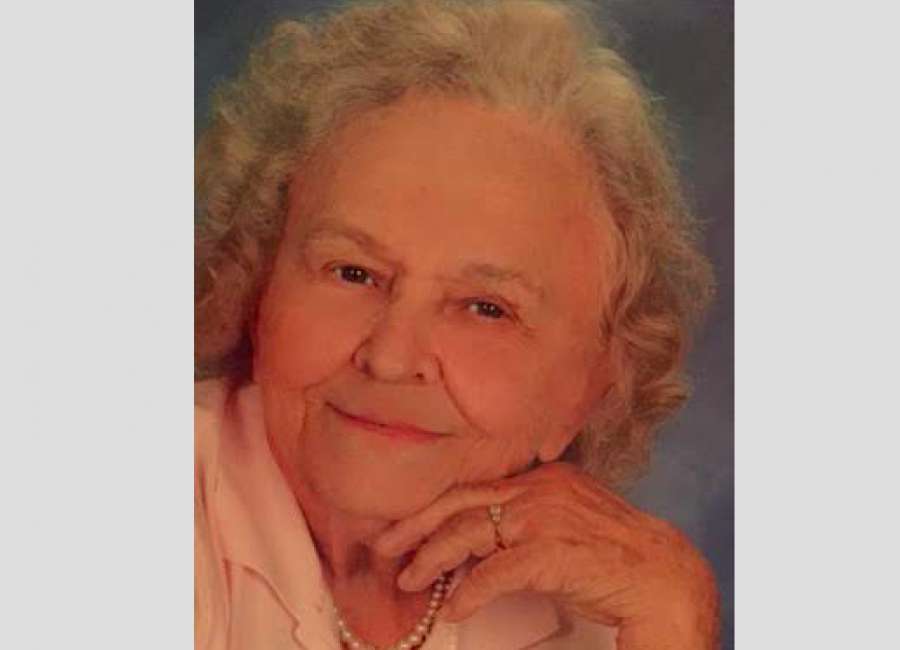 Barbara Joyce Beavers Baxter, 83, passed away Saturday, June 9, 2018, following complications of a stroke.
She was married to Carl Frank Baxter of Lapeer, Michigan, who preceded her in death.
She was born on December 8, 1934, in Dooley County, Georgia, to the late William Edgar Ross Beavers and Edna Spradlin Beavers.
She is survived by three children, Dr. Franklin Ross Baxter of Rochester, N.Y., Barry Frederick Baxter and his wife Lanita of Ocklawaha, Fla., Pamela Joyce Baxter Fuller Neeley of Howard City, Mich.; son-in-law, James D. Fuller of Newnan; grandchildren, Christopher Ross Baxter and his wife Amber, of Edmonton, Ky., Christy Marie Fuller Stevens and her husband David of Mary Esther, Fla., Barbara Josephine Fuller Duncan and her husband Tony of Newnan, Amber Nicole Fuller Duncan of Newnan, Pamela Joyce Edna Fuller of Newnan, James Carl Ross Baxter, Robert Eric Baxter, and Kathryn Elizabeth Baxter, all of Rochester, N.Y.; great-grandchildren, Ethan Ryan Stevens, Abel Wyatt Stevens, Ruby Josephine Duncan, Hannah Nicole Duncan, Brodie Daleno Moreno-Bartlett, Ava Leigh Foster and Joseph Baxter.
Mrs. Baxter was a resident of Welcome Community. She also attended Western High School where she was a member of the first class to have to attend all 12 grades. She attended Southern Business University College of Atlanta. She and her husband resided in Lapeer, Michigan, where Mrs. Baxter worked for prosecution attorneys and probate clerks.
Returning to Newnan she worked for William L. Bonnell as his private secretary. She also worked as a substitute school teacher for Western Elementary and Newnan High School. She and her husband also operated a grocery store and gas station and a lawn mower repair shop.
She was very involved with Providence Baptist Church of Welcome Community in the 1970's with Tommy Smith as the Pastor. She was the church secretary responsible for all office work at the church.
Mrs. Baxter will lie in state at McKoon Funeral Home, 38 Jackson Street, in Newnan, with visitation hours from 1:30-3:30 p.m., on Saturday June 16, 2018.  
The funeral service will be held immediately following the visitation hours at 3:30 p.m., at McKoon Funeral Home with Pastor Ken Norton officiating.
A brief graveside ceremony and burial will follow at Providence Baptist Church Cemetery.
McKoon Funeral Home & Crematory, 770-253-4580.