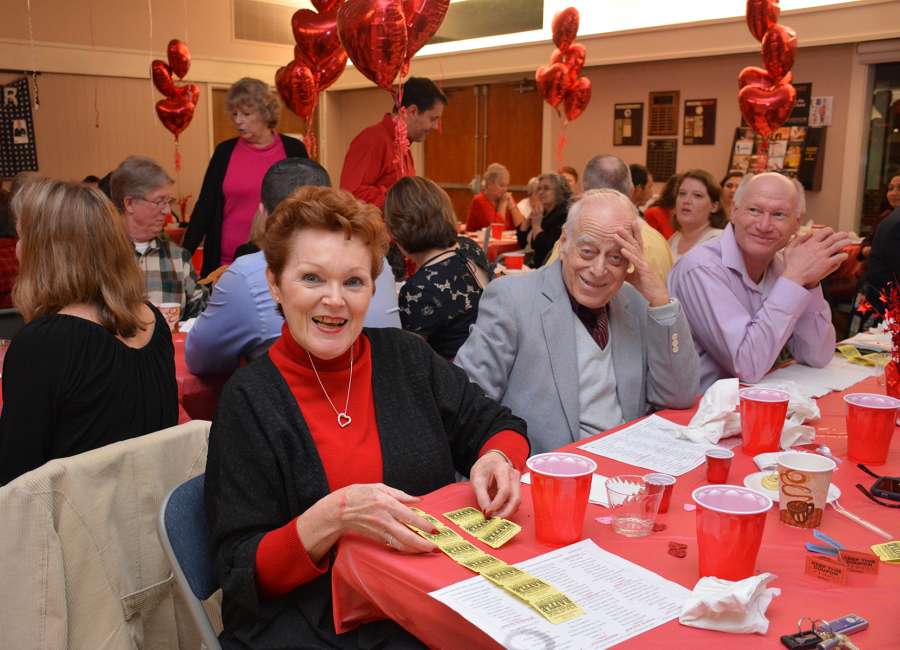 Life is cause for celebration.

At St. George Catholic Church, life is not only something to be celebrated but is a purposeful commitment. The church holds Respect Life Sunday each year – with displays and information in addition to Mass and worship.
St. George's celebration of life, however, also has a more festive side – an annual dance. The joy of tiny lives is celebrated each year at the dance and social.
This year's event featured dancing – including an entertaining dance contest – and door prizes. Baskets donated by various Newnan businesses were raffled.
The evening was hosted by the always entertaining master of ceremonies, Joe Cebulski.
Participants feasted on a delicious pork loin meal prepared by the teenagers and future chefs of Scott Eldred's St. George culinary ministry. Connie Cebulski completed the pate of epicurean delights with an array of desserts.
Additional refreshments were donated by the Knights of Columbus Council 6622.
While the evening was a time for fun, it also served the serious purpose of raising funds for Pregnancy Aid Clinic of Atlanta. The Feb. 10 dance raised $3,376 for the charity which works throughout the metro Atlanta area.
For information on the St. George Respect Life Ministry  visit www.stgeorgenewnan.org/respect-life, call 770-251-5353 or write to St. George Respect Life Ministry, 771 Roscoe Road, Newnan, GA 30263.