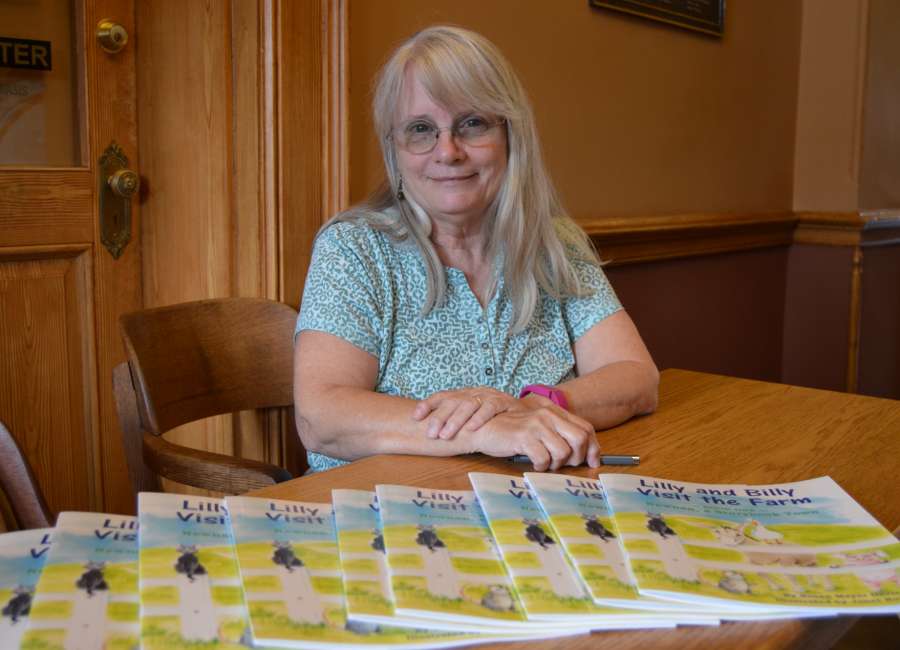 Janet Burns discovered her passion for art on the prairie plains near the small town of Atchison, Kansas.

After graduating high school, Burns remained in her hometown and attended Benedictine College, where she earned a degree in art.  
Burns said her forte was sketching and painting portraits.
She and her family moved to Newnan in 1995. Burns said she stopped doing art full time and went to work as a parapro at White Oak Elementary School.
She said her artistic talents soon found a new medium and a new home.
"While I was at White Oak, a teacher had a son in high school who was doing a science project about worms. She asked if I could draw some worms for him on the display," Burns explained. "I did and all the kids in class went crazy. They wanted me to draw for them, so I drew the kids' favorite animals."
Burns said she kept her artistic talents in the classroom until she retired from White Oak in 2011.
She said by then, the art world had exploded online.
Burns began marketing her skills on an app called Sktchy and was commissioned to draw portraits.
"I just draw faces. The more personality in them, the better," she said.
"Sometimes I'll be in restaurants or in the library and I'll start to sketch people. I do my figure drawings out in public," Burns continued. "I'm going to find one day a week to go and sit somewhere and just sketch."
Burns said she has found her passion for art again and doesn't intend to lose it.
"I get up in the morning and I start to draw," she said. "I'm obsessed with faces. I don't mean to stare at people, but I like studying the way shadows and light fall across faces. I just like to study people."  
Burns is a member of the Newnan–Coweta Art Association.