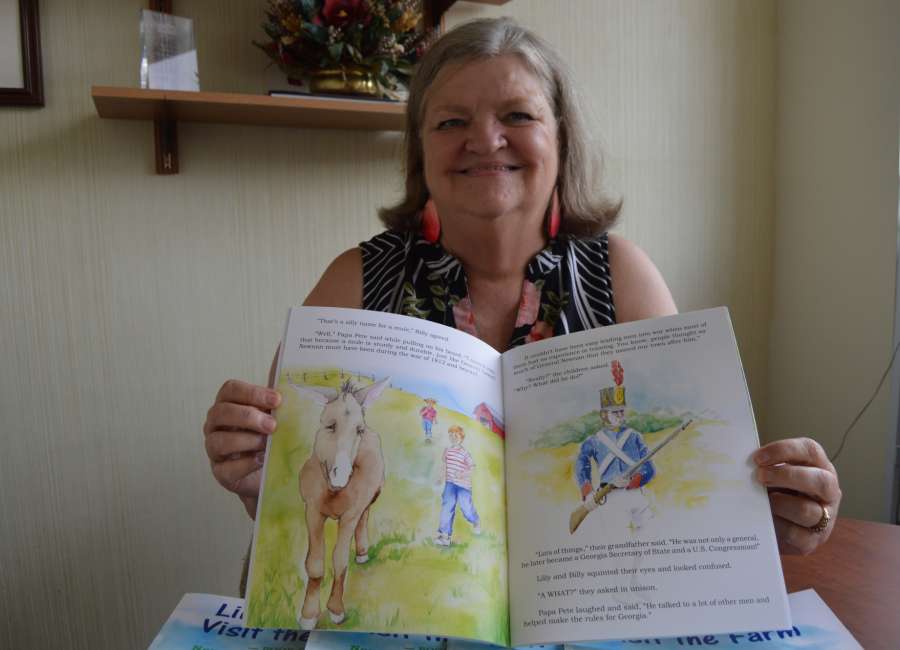 Susan Davis remembers finding her fascination with writing when she was a young girl.
"The first thing I remember writing was a prayer," she said. "I was five years old and my grandpa had died. After that, I wrote poems and stories, but kept them to myself. I learned that I express myself better through writing than verbally."
In 2003, Davis' writing skills landed her a job at Hagaii International Institute in Norcross. She said she wrote biographies for all the missionaries that came through the ministry.
In 2005, Davis was published in two anthologies called, "A Cup of Comfort." The short books share inspirational stories from around the world.
Davis' submissions were used in anthologies for writers and for dog lovers, she said.  
She and her family moved to Newnan in 2015.
Davis said she was at a Newnan-Coweta Art Association function when she met Walter Jones, former publisher of The Newnan Times-Herald and Debby Dye, graphics manager for The Newnan Times-Herald.
"I went up to the paper's offices the next day and brought them samples of my work," Davis said. "I was introduced to Debbie Brady, the (then) editor of the Newnan Coweta magazine. That was the beginning. I have written in every magazine since January 2017. I love it because I get to meet so many fascinating people."
Davis is a member of the Newnan-Coweta Art Association.
She said she paints as a hobby, but her true passion is writing.
Davis also has written two manuscripts she hopes to one day publish as separate novels.