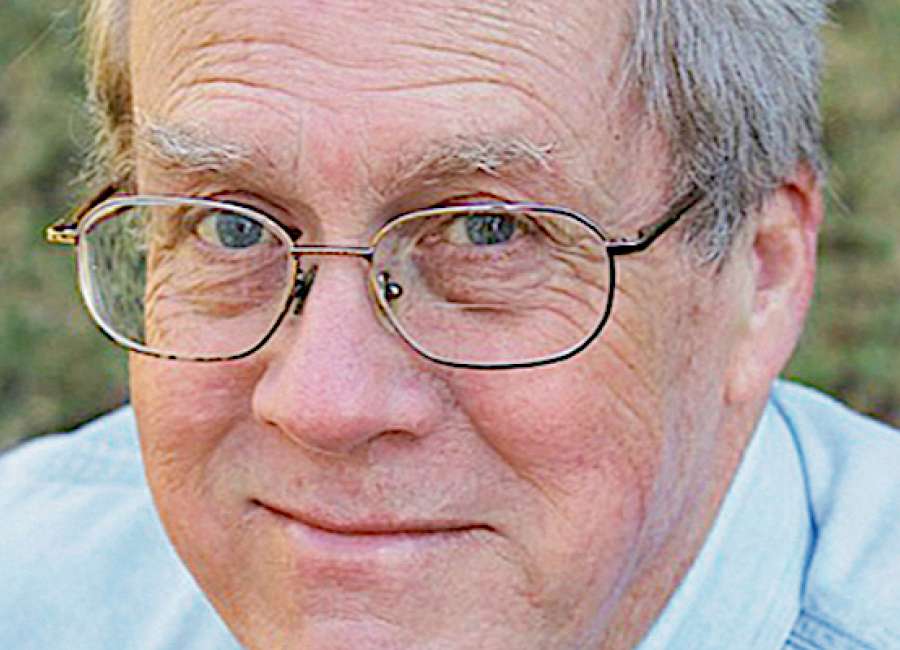 The calendar just rolled past June 6, 2018.
Across the United State, Britain and France celebrations were held to commemorate what happened on June 6, 1944. On that day, thousands of Allied forces determined to defeat Adolf Hitler's Nazi regime landed on the beaches of northern France in what was then the largest amphibious invasion in history.
A few years ago I had the the pleasure of interviewing dozens of local World War II veterans involved in what quickly became known as D-Day. I'd like to share a few of their memories with you.
On the morning of June 6, 1944, Fayette County's Helen Denton, then a member of the U.S. Women's Army Corps, walked across London's Berkeley Square to her underground office in Allied headquarters.
When she looked up to see the sky filled with hundreds of planes headed toward the English Channel and on to France, Helen Denton knew the long-awaited invasion of Europe had begun. And she knew what to expect.
Since arriving in London three months earlier, Helen had spent most of her time typing top secret military plans. She finished the work in late April 1944. Days later, a senior officer came by holding a 3-inch-thick book containing all her work. He said he was on his way to present the book to the commander of all Allied Forces in Europe, General Dwight Eisenhower.
He asked Helen if she'd like to meet her boss for the first time. She said yes. When she stood before Eisenhower, he asked, "Do you know what you've typed?"
She said, "Yes, it's the plan for the invasion of France."
Helen Denton had also typed the casualty estimates, which were staggering. When she saw those planes flying over London on the morning of June 6, she knew what lay ahead.
"My heart was so heavy," she says. "I realized our boys were just hitting the beach, and I knew thousands were expected to be killed."
Just hours before American soldiers stormed the beaches of Normandy, over 13,000 U.S. paratroopers dropped into France behind the German coastal defenses. Among them was longtime Newnan resident Gene Cook
As the Allied planes neared the drop zone, German anti-aircraft guns were taking a toll on the airborne troops.
"Enemy fire was coming in and hitting equipment and parachutes and men," Cook said. "We were ready to get the hell out of there."
When Cook parachuted into France at 1:15 a.m. on June 6, he was eight miles from his target. He landed in a flooded pasture, breaking his ankle in the process. He tightened his boot and hobbled off to battle. He was in Germany when Hitler's forces surrendered on May 7, 1945.
A few hours after Gene Cook dropped into France, Coweta's Coleman Yarbrough was serving as a signalman aboard an amphibious landing craft that rolled in the rough surf as it approached Omaha Beach at Normandy.
The 36 soldiers packed into the small boat had already seen action in north Africa and Sicily. They seemed to sense this day was different.
"When we got close, I could see their leg muscles quivering under their pants," Yarbrough said. "They knew it was going to be rough."
It was. And it still is. Americans who fought and died in Korea, Vietnam and the Gulf War – and those lost, wounded or still serving in the Middle East and Afghanistan face their own personal versions of June 6, 1944, every day.
They deserve our respect. They deserve our thanks. Most of all, they deserve to have their sacrifice honored and remembered. June 6 is always a good day to do just that.
Alex McRae is the author of "There Ain't No Gentle Cycle on the Washing Machine of Love." He can be reached at alexmmcrae@gmail.com