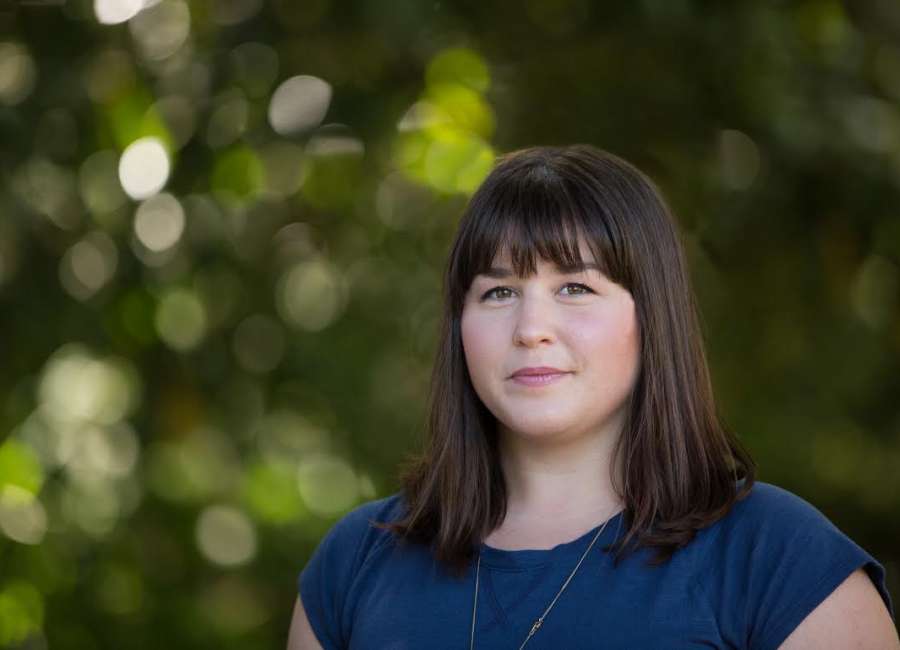 ArtRez's latest artist to grace Newnan with her talents was Emily Lackey.
Although her residency ended two weeks ago, she recalls her time here fondly. Lackey's residency spanned from April 16-30. She is on a tour of residencies, with Newnan being her third.
Currently on her last residency in Massachusetts, Lackey said she plans to settle down afterwards, go back to work and continue writing her book.
"Newnan was great," said Lackey. "I really really loved it. Now that I'm winding up this year of residencies, everybody is asking which one I like best. And I say that I like them all for different reasons, but I feel that Newnan is going to have a special place in my heart because it was so peaceful and the people are so nice and welcoming."
Lackey is from a small town in western Massachusetts and doesn't only have her hands in her writing. She teaches creative writing online, does copywriting for a marketing firm and edits. In the ideal world however, she said writing would be all that she does.
A fiction and non-fiction writer with several published works, Lackey went to college in Vermont. Afterwards, she joined the "real world" and started working a job she said she hated. This prompted her to go to graduate school, where she earned a master's degree in literature and creative writing.
Some of the things Lackey did while in Newnan included attending an art opening, holding her own reading at the Carnegie Library and leading a poetry class with Newnan High School seniors during Senior Week.
"Everyone reached out to me," said Lackey. "I barely had to lift a finger. It gave me a sense of how art is important to Newnan."
Lackey jokingly admitted that she spent "too much money" at the local downtown boutiques.
While here, she worked on her newest book, "Trust Me," a collection of short stories linked by three generations of women. Lackey said she plans to have the piece done by summer's end.
Lackey was in Newnan during the National Socialist Movement rally.
"I just kind of stayed on my porch, and I could hear it from a distance," she said. "I wasn't involved at all. I think it was an unfortunate circumstance that was unavoidable for the town, because people have the right to protest and their right to free speech. It was very clear to me that it was not in any way what the town wanted. It was very unfortunate."
Lackey said ArtRez, which hosts one artist at a time, is the most intimate residency she has had. She has been housed with as many as 25 other artists during other residencies.
"I applied to it specifically … because it was a single home," said Lackey. "It seemed like a great space. I also applied to it because of the community outreach and I thought that especially being by myself that would be a good way to connect to people and the community. I also have family in Atlanta. It honestly kind of felt like home to me. It felt familiar."
She doesn't rule out Newnan playing a part in future writing.
"My inspiration generally comes from women," Lackey said. "I write mostly about women, so I'm often inspired by the stories that women tell each other that they don't tell anyone else. Things that we confess when no one else is listening. I don't know if anything specific happened in Newnan that inspired me. It's tough to say because something that happened seven years ago will pop into my mind and it'll be the perfect back story to include in a story. So time will tell when it comes to that."