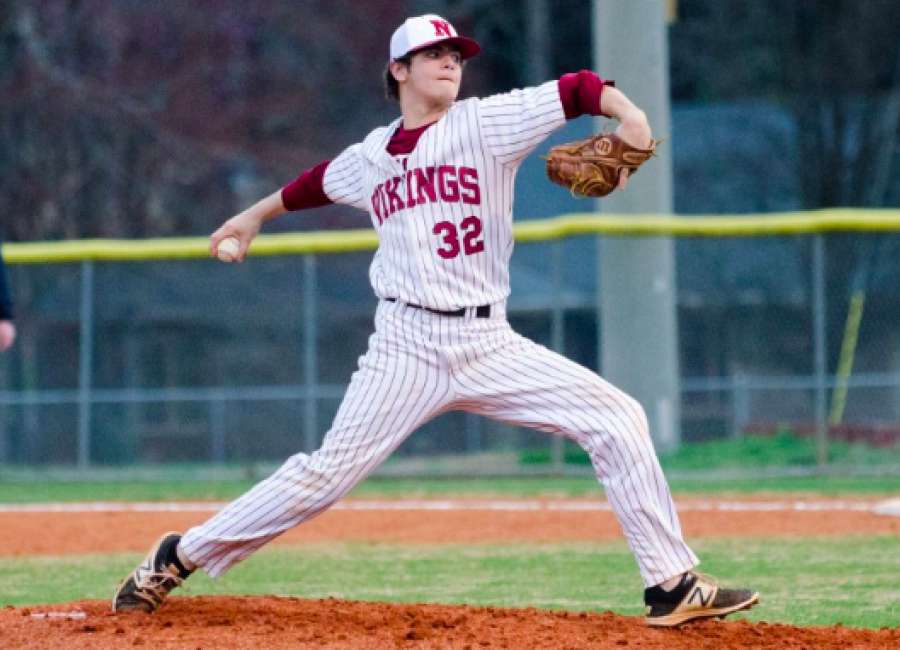 By Chris Goltermann / Coweta Score

Sophomore Ryder Willard led five Northgate baseball players that were represented on the 2018 All-Region 5-6A Team upon its release on Monday.
The Vikings right-hander, who made an immediate impact on last year's varsity, led a pitching staff that provided depth and consistency during a 23-9 season.
Willard pitched a team-high 49 innings this spring and turned in season highs of six wins and 75 strikeouts to go with a 2.00 ERA en route to earning a selection on the first team.
His single-game performances this spring included a complete-game victory over 5-6A runner-up South Paulding where he struck out eight and allowed one walk in a 2-1 victory.
Willard also allowed just one run against region champion Alexander over six innings in a game that the Cougars eventually won in eight.
Five more Vikings were also named to the All-Region 5-6A Second Team including pitchers Reed Fagerstrom and Dalton Brooks.
The duo were joined by senior Will Horne and juniors Robert Smith and Connor Mask on the second team.
Fagerstrom finished with a 5-2 record and a 1.80 ERA with 56 strikeouts in 38 ⅓ innings this spring. Brooks, who also saw time at first base, went 5-0 and posted a 0.60 ERA with 43 strikeouts in 23.1 innings.
Mask, Horne and Smith each posted batting averages over .300. In addition to catcher, Mask played shortstop and outfield and was used as a DH after coming on strong at the plate midway through the season. He finished with a .439 average in 41 at bats, posting five doubles and 14 RBIs.
Horne was also used at DH, batting .302 with a four doubles and a home run in 43 at bats.
Smith was a starter at second base by the end of the 2018 season after also working his way into the lineup among at least a dozen regulars. He batted .316 with three doubles and 15 RBIs.
Alexander and South Paulding split the region's top accolades, with Alexander's Nathan Mapstone earning Pitcher of the Year along with Coach of the Year Zach Romain of the Cougars, who had a region-high four players on the first team.
South Paulding first baseman Bailey Coleman was awarded Player of the Year honors.
Northgate had a team-high five players who were listed as honorable mentions including junior infielder Shawn Ragan, who batted .386 with four doubles and 14 RBIs. Seniors Will Queen (17 RBIs) and Alex Cawood (4-2, 2.30 ERA) were also named honorable mention along with junior Sam Jennings (12 RBIs) and sophomore Christian Dyer (19 runs, 13 stolen bases).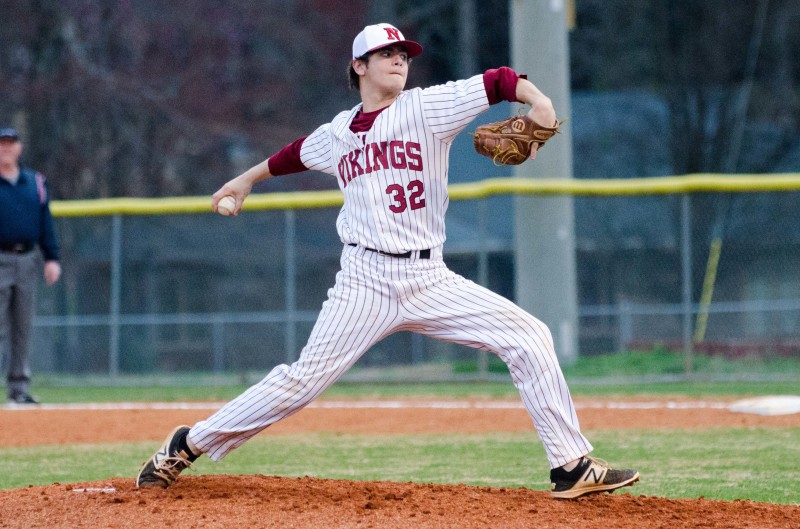 Ryder Willard struck out a team-high 74 batters for Northgate in his sophomore season.