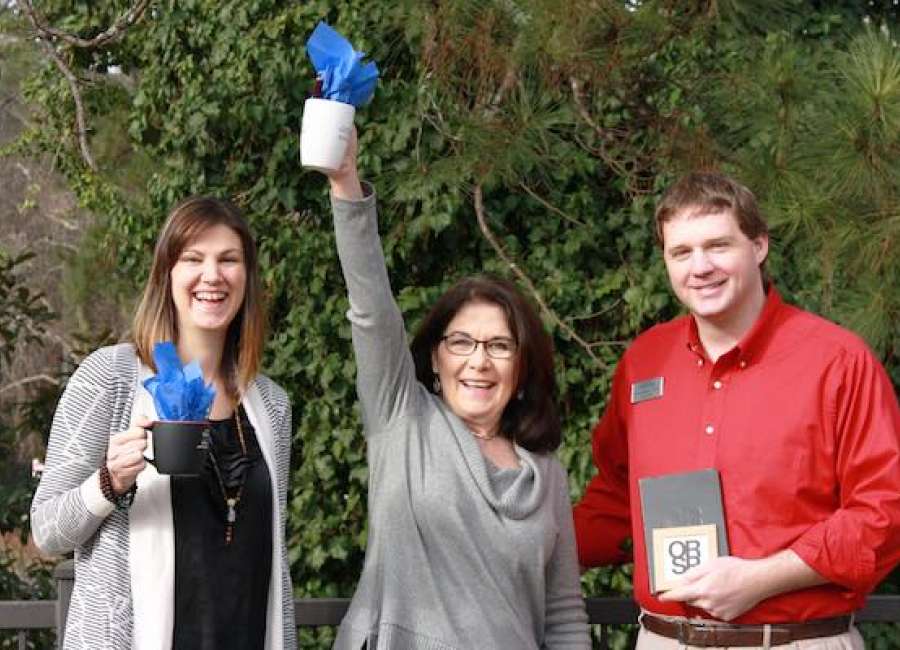 By COLTON CAMPBELL, University of West Georgia
The University of West Georgia Department of Health Services has been awarded a $312,000 grant from the Georgia Criminal Justice Coordinating Council to enhance and expand services for students who have been affected by sexual violence.
The Victim of Crime Act grant will fund training and educational opportunities, state-of-the-art medical equipment and an additional licensed professional counselor in the UWG Counseling Center to serve survivors of sexual violence.
"Student safety is our top priority," said UWG President Kyle Marrero. "Our tenacious, strategic focus on crime prevention and safety education ensures our campus remains secure. This grant represents a tremendous complement to our comprehensive safety efforts."
Three advocates — Jill Hendricks, Corey Hindman and Jamie Gaddy — provide medical, academic and victim advocacy to UWG students in the health services department. Also on the team is nurse practitioner Christy Jewell, a certified sexual assault nurse examiner.
Four additional health services medical staff members are being trained as SANEs. The training is open to other medical providers in the area, and to other college health centers in Georgia, to help serve more victims statewide.
Students affected by sexual violence, intimate partner violence, stalking or other crimes can access a UWG health services advocate directly by calling the victim services crisis line at 470-215-9946.
Advocates provide confidential guidance and support, academic advocacy, and accompaniment during medical exams, meetings with law enforcement or Title IX officials.
"We make sure the student is safe, first of all, that they're aware of their victim's rights and all resources on campus and in the community," Hindman said.
Hendricks receiving the grant is "exciting and humbling."
"This is a...tremendous gift," she said. "We want to do everything in our power to provide those who have been victimized every opportunity to heal and thrive."