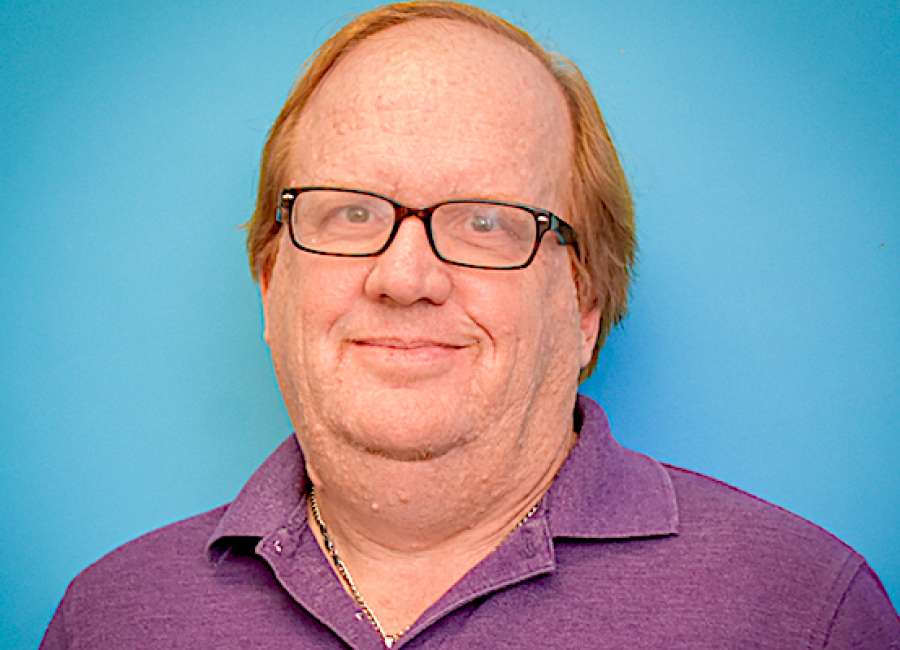 Sports writers learn early in their careers the importance of impartiality and objectivity.

Cheering loudly for the home team is an absolute no-no and violates some of the major rules of "Sports Writing 101."
However, there's nothing wrong with feeling good when local athletes do well.
It's human nature. After all, when you work for a community newspaper you invest so much time and energy into a team. 
 So it's hard not to get caught up in the excitement.
Stories like Trinity Christian's GISA Class AAA state championship in baseball makes all the long hours, including nights, weekends and even holidays well worth it.
It was even worth the three-straight trips to Macon Friday through Sunday to watch the Lions beat Frederica on the way to the title.  It was also worth the painful sunburned face I got because I forgot my sunscreen on Sunday.
No doubt about it, the Lions had a special season, losing just two games and pretty much dominating those who stood in the way.
A year ago, Trinity's baseball team returned from Macon to Coweta County full of heartache after losing to John Milledge in the third-and-deciding game.
This time around, Trinity wasn't about to be denied. So when it split two games on Saturday, forcing the third-and-deciding contest less than 24 hours later, the Lions made sure nothing went wrong on Sunday, and it didn't.
First-year coach Blake Austin's message to the team was simple after it was forced to play a third game, "get back to playing Trinity baseball." 
Translation: Use timely and potent offense, solid pitching and don't let careless mistakes beat you.
The magic formula worked for the Lions as they pulled away from a 3-3 tie with a two runs in the fourth and four in the fifth. 
Trinity added one run in the top of the seventh and then held off a small rally by the Knights in the bottom of the  seventh to win 10-4.
In a way,  the  baseball championship was the close of one chapter for Trinity's athletic department as it says so long to its association with the Georgia Independent School Athletic Department.
The Lions are moving on to greener pastures as they joins the Georgia High School Association next year.
The GHSA is where the big boys and girls play, and that's where Trinity belongs.
By definition, Trinity's athletic department is a success. Athletic Director Chris Hanson has a passion for winning, and winning the right way.
Trinity wants to produce Godly men and women who succeed on an off the field, and it's a goal shared by all of those teachers and coaches who love working with young people through athletics.
Joe Herrera has led the volleyball team to multiple state titles, and  football coach Kenny Dallas led his squad to the GISA state championship game last year.
There has also been success in basketball. Will De La Cruz led his boys basketball team to the Final Four  this past season before losing to rival Heritage.  Head coach Joe Daniels has guided the girls basketball team to multiple trips to the playoffs.
Baseball wasn't the only sport enjoying success at Trinity in the spring. Head coach Stephen Sylvia led the girls soccer team to the Final Four for the second year in a row and JP Weaver has produced plenty of individual track and field champions.
Certainly playing in the the GHSA will be more of a challenge and it's supposed to be.
However, Trinity's transition will be smooth. The Lions have proven in several sports they can compete and even beat GHSA schools.
Other schools have made the move with success so Trinity isn't heading into unknown territory.
Eagle's Landing Christian, who will now be one of Trinity's Region 5-A rivals, jumped from the GISA to the GHSA almost a decade ago and it turned out to be a wise decision.
Eagle's Landing Christian has won several state titles in multiple sports, and is now a football power. The Chargers head into the 2018 football season as the three-time Class A-private school champion.
It's the same story Trinity hopes to write when it come to its athletic success.
One thing is for sure, it will be a fun ride.
(Doug Gorman is sports editor of the Newnan Times-Herald. He can be reached at dgorman@newnan.com .)