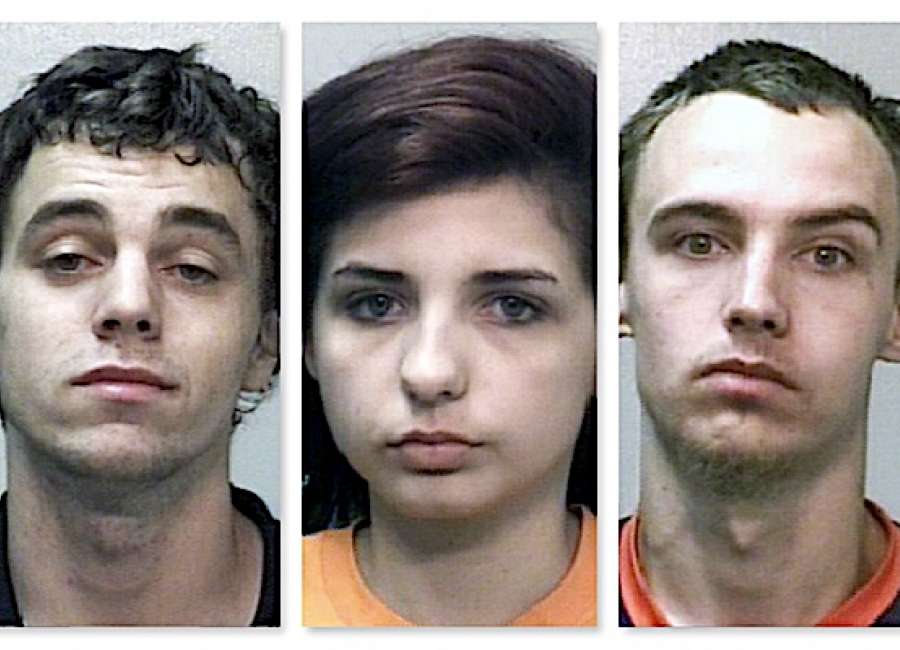 Three individuals remain in jail after several grams of heroin and methamphetamine were discovered in a trash can.

Rebecca Louise Ellison, 18, Richard Dakota Brown, 21, and Jacob Travis Clemons, 21, are all facing charges of heroin trafficking and narcotics possession with intent to distribute, according to arrest reports.
On Monday evening, members with the Coweta County Crime Suppression Unit spotted Brown sitting inside a black Honda Accord at the Witcher Station on West Highway 16.
Brown reportedly had an active warrant for a violation of probation, according to authorities. After exiting the car, he walked to the front of the store and placed a pink bag inside a trash can and then went inside, according to Chief Deputy James Yarbrough with the Coweta County Sheriff's Office.
Investigators placed inside the store noticed Brown quickly walk into a stocking cooler in the back of the store. After making contact with Brown, both the passenger and driver of the car, identified as Clemons and Ellison, were also detained.
After retrieving the bag from the trash, investigators found a broken glass pipe containing suspected methamphetamine reside, a digital scale, a small plastic bag allegedly containing 4 grams of methamphetamine and another bag with 4 grams of suspected heroin.
In addition to Brown's violation of probation warrant, it was determined both Ellison and Clemons had active warrants as well.
All three denied knowledge of the drugs, so all three were arrested for the contents of the bag and transported to the Coweta County Jail.