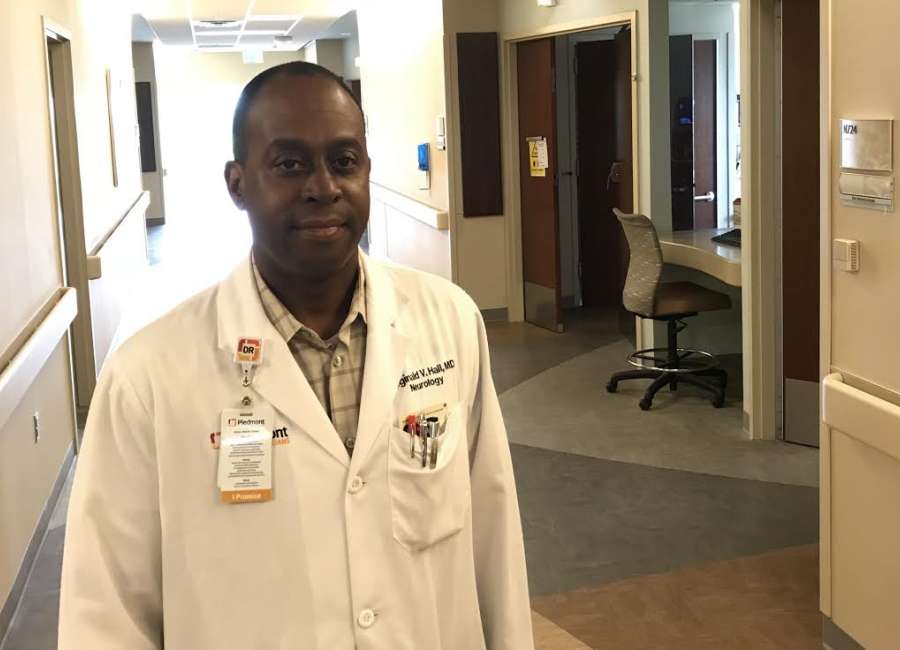 Nearly 800,000 people will have a stroke by the end of 2018.
According to Dr. Reginald Hall, around 140,000, or 1 in 20, of those patients will die.
Hall specializes in the Neurology and Stroke department at Piedmont Newnan Hospital.
Strokes are the fifth leading cause of death in America, Hall said.
A stroke is the absence of oxygen to the brain, either from a blood clot or profound bleeding, he added.
Signs of a stroke can happen fairly quickly.
Hall said the acronym F.A.S.T. will help people discern whether they, or a loved one might be in the early stages of a stroke.
F.A.S.T. stands for:
F – Face drooping
A – Arm weakness
S – Speech difficulty, including slurred speech or inability to speak
T – Time: if someone shows any of these symptoms, someone needs to call 911.
"If you have any concern that someone is having a stroke, call 911 immediately," Hall said. "Don't wait to see if the symptoms pass by taking a nap or waiting for improvement. Time is of the essence for treatment."
If a stroke patient is treated within 3 ½ hours after the symptoms first appear, many effects can be reversed with medication, he added.   
Doctors may also prescribe medication to lower the patient's risk for another stroke in the future.
Most strokes are preventable, Hall added.  
"We encourage people to know the modifiable risk factors. Those include being more active, staying away from fatty foods, eating more fruits and vegetables, not using tobacco and moderating your alcohol intake," he said.