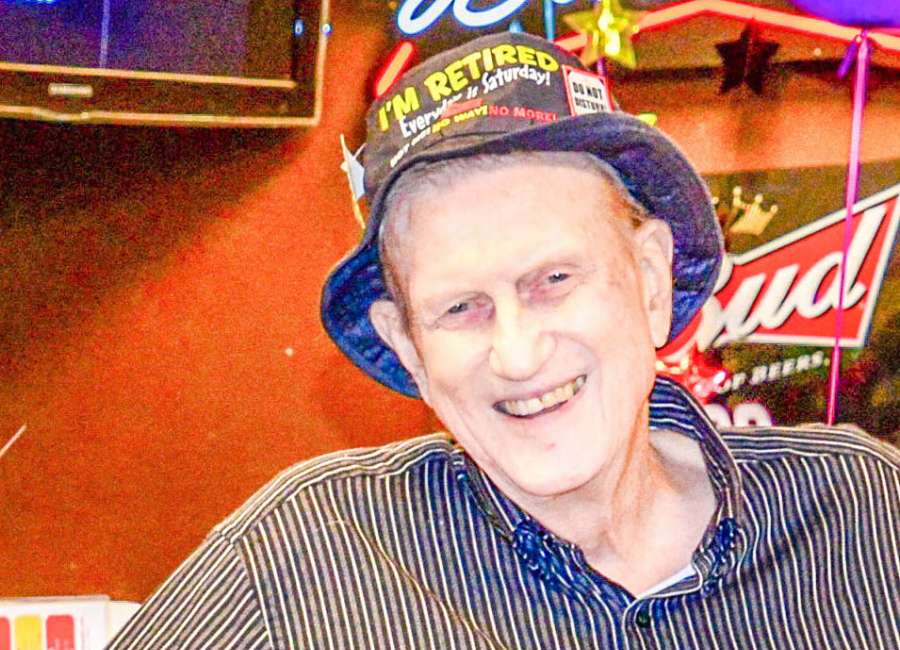 Wendell Staley never set out to become mayor. In fact, he didn't exactly set out to be a member of the Sharpsburg Town Council.

Staley was appointed to the council in 2003, following the resignation of the mayor and a councilman, both of whom had less than a year left on their terms. Staley became mayor pro-tem – a council member who fills in when the mayor isn't available.
Then, a few months later, the new mayor moved away, and Staley, as mayor pro-tem, became mayor, taking the reins of the small east Coweta town. Except for two years following his first term, Staley has been Sharpsburg's mayor ever since.
Until Thursday.
Staley announced his resignation a few weeks ago after getting some medical news, and it was effective Thursday.
"After that long, you get a lot of stuff you hate to give up," he said. "I'm not deliberately abandoning the ship. I've put too many years of hard work in here."
In his time, "we've gotten a lot done with the city park, renovating the recreation building and parking lots, playgrounds, gazebo," Staley said. "We've been lucky to have a council that would work with me and allow me to draw all of that out. Those were my plans, but it wouldn't have happened if I hadn't had a council that was willing to trust me with those things."
The town's new park, built on the site of the former tennis courts, was something Staley had worked on for years, and in October, it was dedicated as the Wendell L. Staley Park.
On his last day as mayor, there was a large crowd of children enjoying the playground.
"To see something that you've worked as hard as I worked at that over the years, to get it done, to see it being used the way it was supposed to, I'm just tickled to death," he said Wednesday. "It's a blessing for you to work hard and put something together like that and then see it being used for that purpose."
Staley said there are plans for another playground, for older children, in the future. "Being a small town with the budget that we have, you have to do things as you can, not as you want to do," he said.
For a town of just over 340 people, "speaking for the citizens and speaking for the council who got all that done, that was a lot of work for a small town," Staley said.
Staley wanted to say a special, "heartfelt thank you" to the staff at the Piedmont Newnan Hospital Infusion Center, where he has received treatment. The staff there are so nice and "you are treated more like a friend of the family than just a herd of cattle," Staley said. "We've got a treasure trove right here in our county, with people like that."
"Wendell has done a great job for the city. If it wasn't for him, there's no telling what all wouldn't have happened," said Councilman Stan Parten. "He put in a whole lot of time and effort. Somebody like that, you're just not going to replace."
Staley has been "a very dedicated public servant," said Blue Cole, who grew up with Staley's son, and is the son of former council member Clay Cole.
"He spent a large majority of his retirement working for the betterment of Sharpsburg. People just don't realize the amount of time and effort and his congeniality that he put into his duties within the town," Cole said. Being the mayor is supposed to be a part-time thing, but Staley put in years of effort.
"We're much better off for it," Cole said. "People just do not realize how much he contributed to the town."
"Wendell stays there with it all day, every day. I don't see how he did it," said Larry Hyde, who served on the council with Staley. "He loved the town. I've seen him at the office on days he needed to be in the bed.
"He did a lot for this city, just keeping it going and straightening it out," Hyde said. "People don't want to do that. It doesn't pay anything, and people don't care. It's a thankless job. You can't satisfy everybody."
Wednesday night, a retirement party for Staley was held at Sharpsburg Take Out.
"it was a crowded, loud celebration of his tenure," said Cole. "There were a lot of friends, a lot of family."
Also on Wednesday, the women who teach art classes at the recreation center had the gavel Staley used as mayor engraved and presented it to him.
"The man sure does care about this little town," Hyde said. "He did a lot of things for a lot of people around here that needed help.
"I hate to see him go. He sure has done a good job," Hyde said.
"He's the best mayor we've ever had."