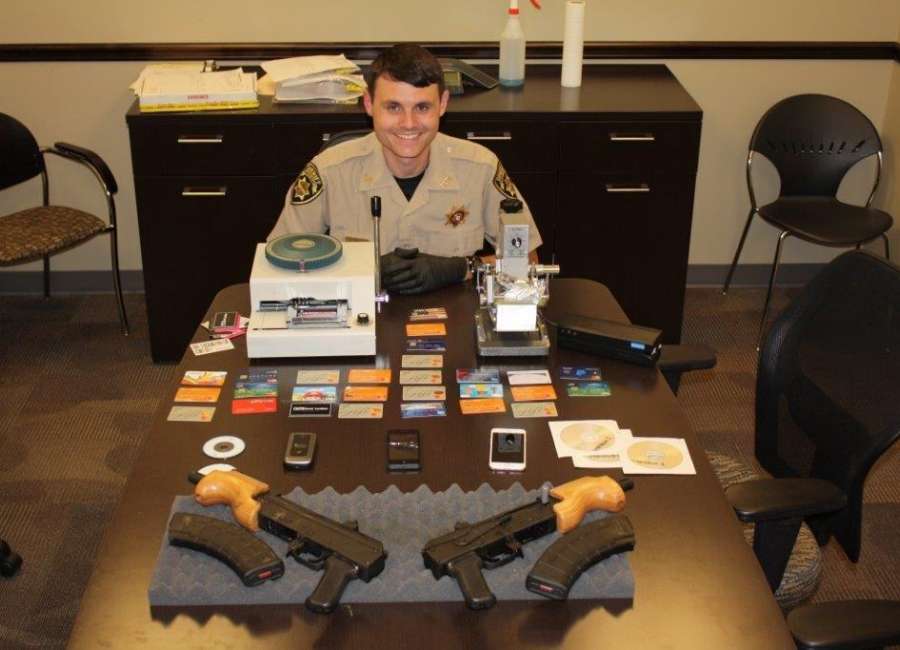 Authorities are examining the potential for fraud charges after a Louisiana man was arrested for drug and weapons charges.

Gregory Ceasar, 29, remains in jail where he's currently facing charges of theft by receiving stolen property, possession of a weapon during the commission of a crime, narcotics possession, marijuana possession and driving on a suspended license, according to jail reports.
Just before 4 a.m. Wednesday, Deputy Chris Stapler was on patrol when he came across a man who was asleep in his car while in the parking lot of the Shell Station on Exit 56.
The man allegedly gave a different name that wasn't recognized before he provided Stapler with a Louisiana driver's license under the name of Gregory Caesar, according to Chief Deputy James Yarbrough with the Coweta County Sheriff's Office. The license then came back as suspended.
After Stapler noticed the smell of marijuana coming from inside the car, Caesar reportedly admitted to possessing a small amount of marijuana in the glove box of the car.
A further search of the interior revealed a number of pills Caesar identified as ecstasy, a pistol reported stolen out of Louisiana, and two brand new DRACO semi-automatic 7.62 pistols, which were not confirmed to be stolen, Yarbrough said.
However, a hot foil card stamp machine, card scanner and credit card machine were discovered in the back of the car along with a black plastic bag filled with an assortment of checks, paperwork and other bank information containing the names of various individuals, according to Yarbrough.
Based on the firearms and drugs in the car, Ceasar was arrested and taken to the Coweta County Jail. Investigators are still piecing together the items found inside the car to determine if more charges will be filed, Yarbrough said.
Caesar is currently being held without bond but is scheduled for a first appearance hearing this morning.