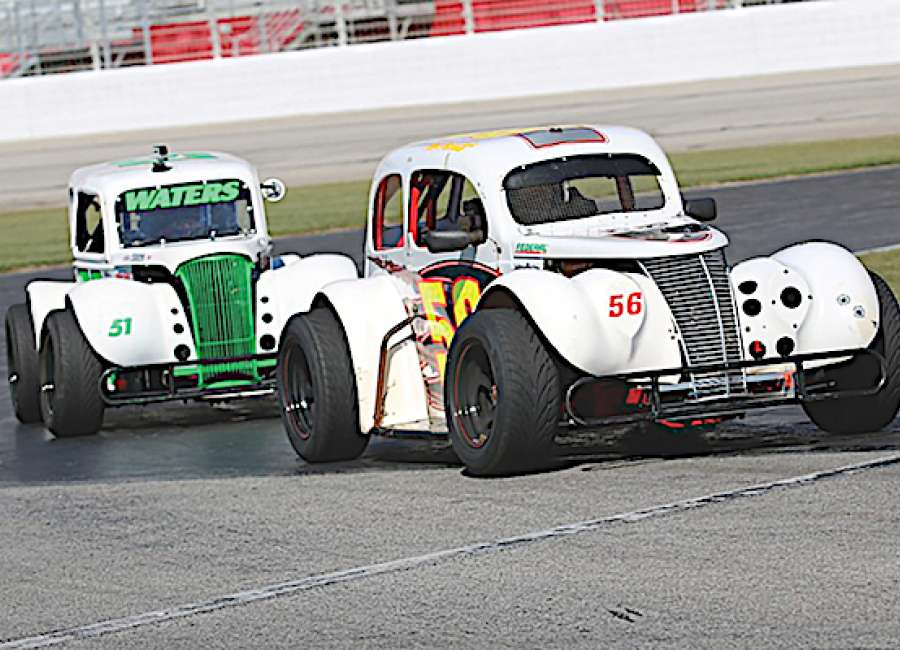 HAMPTON – The Thursday Thunder racing series returns to Atlanta Motor Speedway this week for its 21st season of competition.

It includes 10 events in eight classes of competition with over 100 drivers expected to compete.  
Last season saw several tight, season-long battles for the ultimate division-series championship across all racing classes.
This year's competition features  Senoia driver Joshua Hicks, who won the Bandolero Outlaw Division in 2018.
Marietta's Corey Heim won two races in the Racing Radios Pro Division last season, including the most important one on Championship Night, to secure his first Thursday Thunder title, upsetting five-race winner and divisional favorite Jensen Jorgensen of Stockbridge.
Jorgensen will undoubtedly have unfinished business to attend to as the 2018 season gets underway and stiff competition from drivers like  Hicks, Rafe Slate, Cody Hall and others who will look to disrupt his path to a title once again.
The Pro Division will again be the preeminent class with unique rules and stiffer competition thrilling spectators with edge-of-your seat, side-by-side action each night.  
The Pro Division will pit Thursday Thunder's top drivers against each other in an extended, 25-lap showdown beginning just after 9 p.m.
"The Pro Class is our top class," said Legends of Georgia Director Ken Ragan.  "It certainly should produce the best race of the evening in prime time."
In the Semi-Pro Division, Cumming native Hudson Halder used three wins to take home the title last season, edging Brooks' Christopher Clanton, while Scott Moseley of McDonough dominated the Masters Division to hoist the hardware for the first time in 2018.
Hicks, who drove double-duty in both a Bandolero and a Legends car last season, used his ample seat time to notch four Outlaws Division victories on his way to a division title, and Harrison Halder made it two championships for one family when he compiled four victories of his own in the Young Lions Division, snagging the a season trophy of his own.
Mobile, Alabama's Grant Thompson rounded out a five win season by leading all 20 laps in the 2017 finale to take home his fifth win and the Bandits Division crown.
The 2018 season kicks off this Thursday, May 31 and will run each Thursday night through July 26, before wrapping up with a special-edition Saturday Championship Night on Aug. 4.
Grandstand admission for the affordable, family-friendly Thursday Thunder Legends Series Presented by Papa John's Pizza cost just $5 per person, with kids 5 and under admitted free. For more information about both Friday Night Drags and Thursday Thunder, contact the Atlanta Motor Speedway ticket office at (770) 946-4211, (877) 9-AMS-TIX or visitwww.atlantamotorspeedway.com.