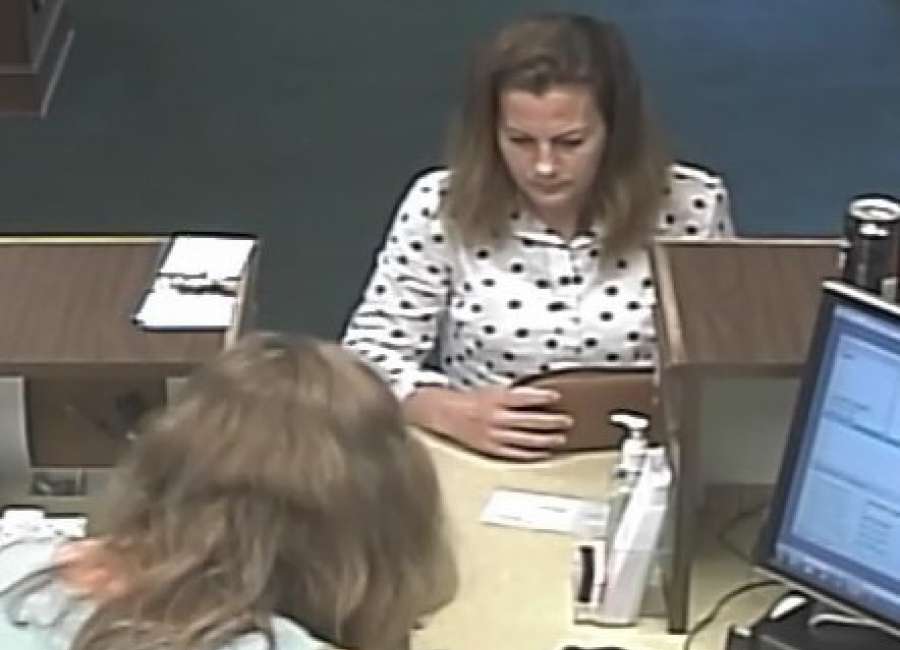 Senoia Police are asking for assistance identifying a person suspected of stealing a purse and then making a withdrawal from the bank.
The incident occurred on May 2 when the purse was taken from an unlocked car at a children's playground in Moreland, according to Det. Jason Ercole with the Senoia Police Department.
Shortly after stealing the victim's purse, the suspect posed as the victim at the Synovus branch in Senoia and withdrew a large sum of money from the victim's account, Ercole said.
If anyone can identify this person please contact Det. Ercole at (770) 599-3256 Ext 107. Callers may remain anonymous.