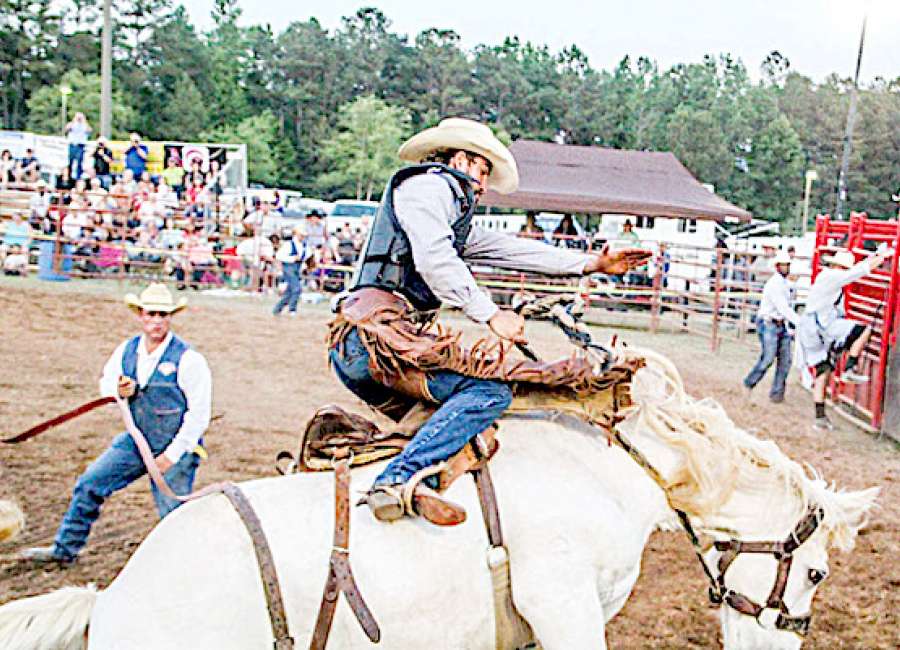 It's nearly Rodeo Days in Coweta County.
The annual Coweta Cattlemen's Rodeo returns Friday and Saturday night at the Coweta County Fairgrounds. The professional rodeo includes bull and bronc riding, roping and barrel racing – and, of course, rodeo clowns.
There will also be live music by Rendezvous from 6-8 p.m. each night, performances by the Coweta 4-H Mounted Drill Team and special guest Summer Weldon, Miss Rodeo USA.
Friday night is Kids Night, and children ages 4-12 are $5, half-price. There will also be a surprise special event with patriotic flair. Saturday is Tough Enough to Wear Pink night, with participants and visitors encouraged to wear pink in support of breast cancer research.
Also on Saturday, near the 8 p.m. start of the rodeo, there will be a corn hole competition between the Coweta County Sheriff's Office and Coweta Fire Rescue.
The rodeo is put on each year by the Coweta Cattlemen's Association and is the group's major fundraiser.
Gates open at 6 p.m. each night, with the National Anthem and grand parade at 8 p.m. There is a kids zone with children's activities that are free to children with paid admission.
New this year is the "backstage pass" ticket for $40, which includes meeting announcer Matt McGee and Weldon, seeing how the rodeo is put together with a 30-minute tour, and VIP seating and a souvenir. Backstage pass tickets can be purchased in advance or through Friday at the gate.
Weldon will also be available for photos each night of the rodeo.
Admission is $15 for adults and $10 for children 4-12. Children 3-under are free. The Coweta County Fairgrounds is located at 275 Pine Road, Newnan.