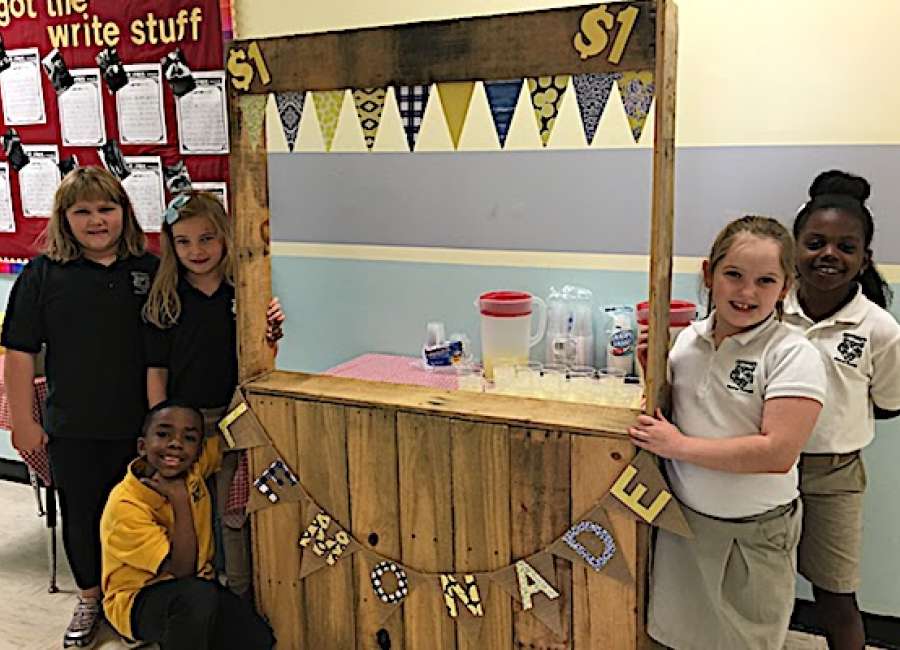 Students at Odyssey Charter School recently participated in a cross-curricular learning unit about the Alex's Lemonade Stand Foundation, a nonprofit that helps fund childhood cancer research.

After planning and marketing their project, the students sold lemonade to students and staff for one week during lunchtime and raised $800 – enough money to fund one day of cancer research.
"We wanted to make these last few weeks of school really mean something to our students," said second-grade teacher Jessica Cunningham.
The lemonade was sweet, but the lesson was sweeter, according to Odyssey Principal Scot Hooper.
"Anyone can make a difference and help others," he said.