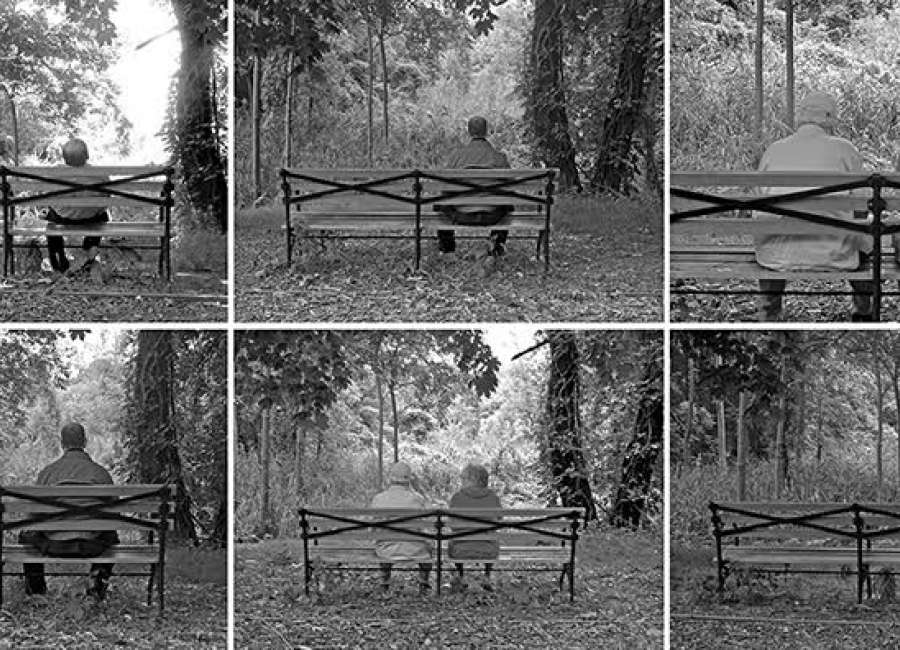 Ira Merritt is bringing Bronx flavor to Newnan's ArtRez program as its newest artist.
One of Merritt's goals, while in area, is to add Newnan aesthetics to his grid-like photography collection. He wants to show different communities around the United States in a patchwork quilt fashion.
"I realize that I'm not going to be able to do the whole country," said Merritt about his overall goal for his grid photography collection. "Because that's a little bit too much. But I hope to do several different areas. When I have enough, hopefully I'll have a nice exhibit of work. I want to show the diversity of the country in both land and in culture. We all relate to land in some way."
Merritt has been a photographer for over 40 years and a print maker for over 20 years. He is a self-taught artist who has only taken classes when he felt that he needed to, according to Merritt. The photographer has also taught photography for 33 years in New York high schools.
Along with teaching, Merritt lists winning five artist awards in the Bronx, exhibiting his work around New York City and artist residencies as a part as her career milestones.
This marks Merritt's second residency, as his first was in Nebraska. He is due for two more artist residencies this year.
"Here in Newnan has been nice," said the artist. "I've been welcomed by locals and got to meet other artists in the community."
Since stepping foot into Coweta County, Merritt has been busy capturing local antebellum homes, Baptist church services and the the local nature.
When it comes to Merritt's inspiration, he describes the "Pepper 30" photograph that photographer Edward Weston took as a big influence.
"The form and the shape was just so perfect," said Merritt about Weston's notable work. "It was a simple object. I thought that if something simple could be made so beautiful with photography. I thought I might try it."
Although work that inspires the photographer is conceptual, he doesn't describe his own work in that way. Merritt describes his own work as a "modern way of looking at traditional photography."