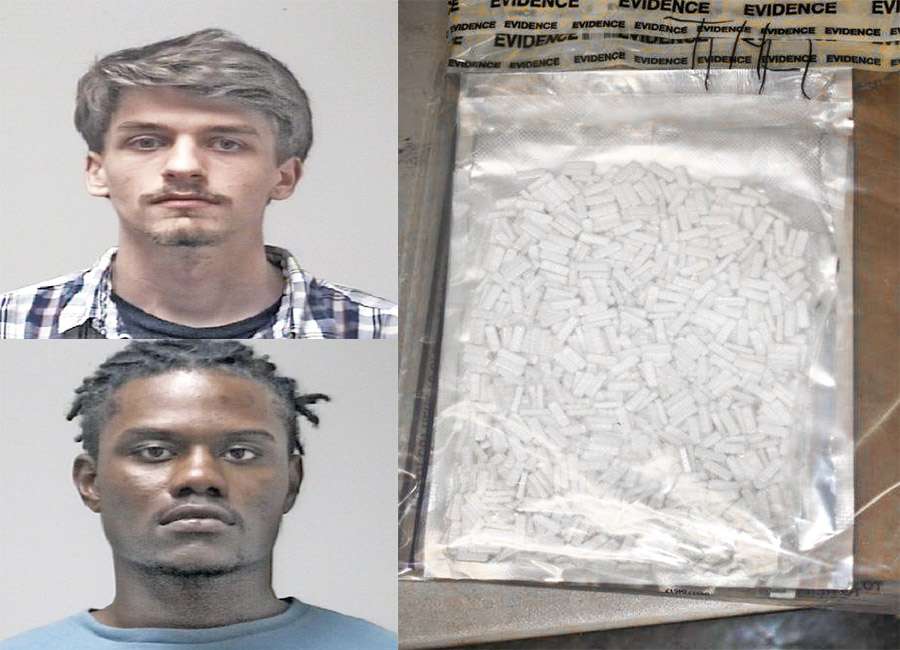 Two Newnan men remain in jail after a traffic stop for speeding led to the confiscation of hundreds of pills.

Robert Mitchell McAlkich IV, 21, and Leon Demetric Sapp, 23, are both facing charges of trafficking Xanax, according to jail reports.
The incident occurred on Saturday when Coweta County Sheriff's Deputy Trent Hastings observed a Kia traveling 96 mph near mile marker 51 southbound on Interstate 85.
The occupants, identified as McAlkich and Sapp, reportedly told Hastings they were returning from Atlanta. Due to a reported odor of marijuana coming from the car, McAlkich agreed to a search of the car.
However, both occupants appeared nervous, according to Hastings. Inside the truck, Hastings said a thin USPS cardboard package was located in the spare tire storage area. The package was addressed to an address in Suwanee from a sender in Kentucky.
McAlkich, the driver, reportedly said he picked the package up for a friend, but could not remember his name. When asked if something illegal was inside the package, McAlkich reportedly said "I'm not sure," according to Hastings.
The use of a K-9 alerted to the possible presence of narcotics in the package. Upon opening it, Hastings discovered a silver colored aluminum package containing several hundred pills believed to be alprazolam, or Xanax. The total weight of the package was determined to be 10 ounces, according to Hastings.
Both men were arrested and charged with trafficking alprazolam and taken to the Coweta County Jail. The pills were sent to the GBI crime lab for a final analysis because of the possible threat of Fentanyl.
Both Sapp and McAlkich both remain in jail with $25,000 and $26,000 bonds, respectively.