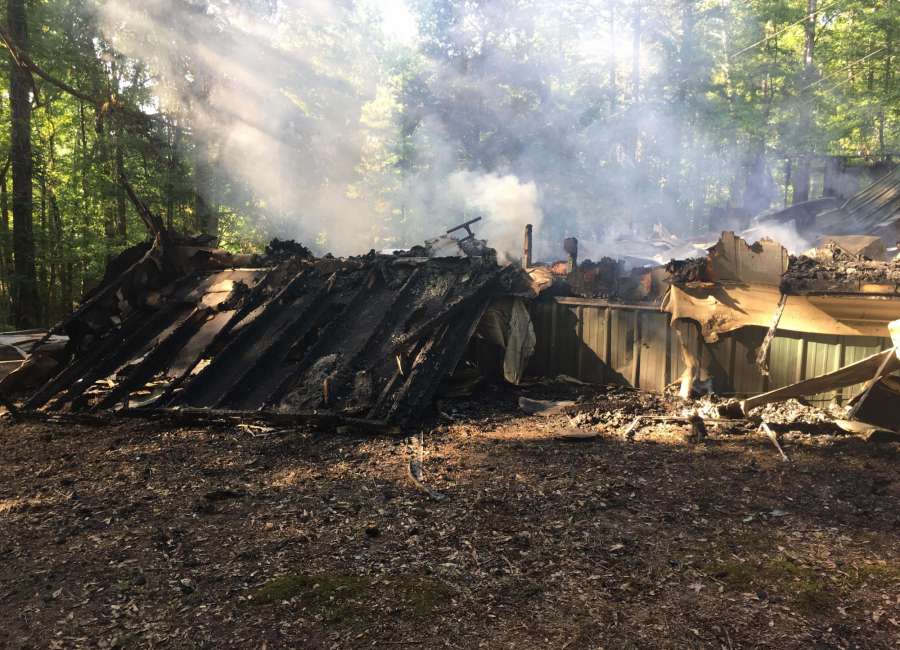 A Coweta couple came home from a Mother's Day celebration to find their home destroyed by fire.
The mobile home on Jackson Road in Moreland was a total loss, according to Coweta Fire/Rescue.
The occupants, Andy and Melissa Duncan, lost everything, from clothing to family photos and paintings to medical supplies, according to their daughter-in-law, Jennifer Duncan.
The couple's two cats are missing. The Duncans did not have renters insurance.
Jennifer Duncan said her father-in-law had hip surgery about five weeks ago, and was doing physical therapy at home, and had equipment at the home to help with his therapy and recovery.
Her mother-in-law uses an insulin pump for her diabetes and lost her pump supplies. She said family members were working on contacting the medical supply company to replace the equipment.
Melissa Duncan works at Glanton Elementary School and Newnan Academy child care center. Sunday, the Duncans stayed with their daughter. However, that's not ideal because the house is two-story and Mr. Duncan has mobility issues from his recent surgery.
Jennifer Duncan said her family is waiting to hear back from the Red Cross.
According to Battalion Chief Adam Westbrook, when Coweta Fire/Rescue crews arrived the home was fully involved with fire. Firefighters began a defensive strategy and used about 7,000 gallons of water from tankers. There were no reported injuries.
Duncan said though her in-laws are devastated, the family is grateful that no one was home at the time of the fire.
The cause of the fire is unknown at this time and it remains under investigation, according to Commander Bryan Fuller with Coweta County Fire Rescue.