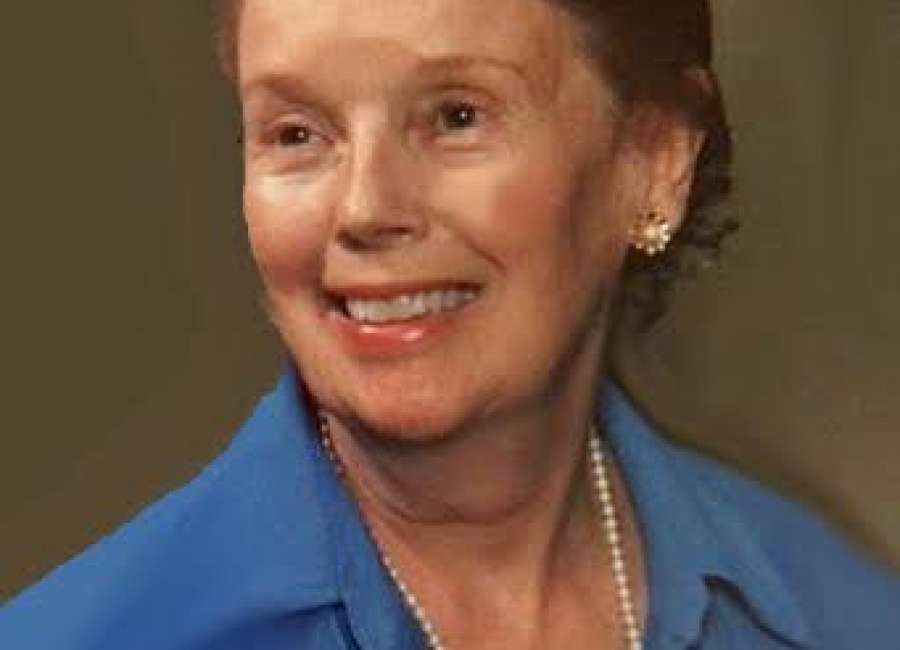 Mildred Anne Oliver Jones was a woman who lived her strong faith.  She knew that if she were not in her earthly body, she would immediately be in the loving arms of the God who created her.  
Amazingly, that same bedrock of faith helped her deal with her busy life of raising six active children while being a registered nurse, and in the latter part of her life dealing with major health issues for over 20 years.  
On the evening of May 7, 2018, her Lord decided that she had finished her course of love and service, and she gently fell asleep into his welcoming arms.  
Mildred was born September 19, 1934, in Washington, Georgia to the late Bascomb Andrew Oliver and Annie Grace Hardy Oliver.  
In addition to her parents, she was preceded in death by her brothers Clayton Andrew (M.A.) Oliver, Clyde Harris Oliver and an infant sister, Helen Oliver.  
When she was very young, her family moved to Newnan.  She was an excellent student in school and was valedictorian of her Newnan High School class of 1952.  She received her degree as a registered nurse from the Georgia Baptist School of Nursing in 1955. She would spend her career as a registered nurse at Newnan Hospital from 1957–1980.  
She also managed to operate a very busy household with her children and all their associated activities.  
She and Don were devoted members of Newnan First United Methodist Church.  Her religious faith provided a strong basis for her to manage a busy life and its inherent problems and joys.  Mildred was a model of grace under pressure, and always secure that God would be there for her no matter the circumstance.  She always claimed the scripture Philippians 4:13, "I can do all things through Christ who strengthens me". Her course in life was greatly determined when at the age of 14, she met Don Jones.  After their marriage they would share a wonderful life for the next 62 years; always offering love and support for each other, as they firmly believed that their love was in God's plan for their lives.  
In addition to her husband, Mildred was a devoted mother to her children, Don (and Leigh Ann) Jones, Leslie (and Jeff) Thomas, Merri (and Bruce) Douglas, Stephen (and Tammy) Jones, Clay (and Donna) Jones, Sr. and Ruth (and Tom) Warren.  She had a heart full of love for her grandchildren Jessica (Cory) Sherman, Sydney Jones, Hunter (Emily) Thomas, Camden Thomas, Matthew (Olivia) Douglas, Courtney (C.J.) Stanford, Bonnie (George) Sambucetti, Shannon (Nick) Kimbro, Ashley (Matt) Neely, Abbigail Jones, Clay (Hannah) Jones, Jr. Leslie Cooper, Megan Ann (Chaz) Hankee, Isabel Jones, Tayler Warren,  Thomas Warren, Jr. and Andrew Jones. She also has 15 great grandchildren. She deeply cared for her sister-in-law, Sarah Ann Oliver.
The lovely life of this dear woman will be remembered in a worship service to be an event of Saturday, May 12, 2018, at 2 p.m., in the sanctuary of Newnan First United Methodist Church to be led by Reverend Gary Parrish, Reverend Charles Robinson and Reverend Larry Patton.  
Interment will follow at Forest Lawn Memorial Park.  
The family visitation will be on Friday evening between 6-8 p.m., at McKoon Funeral Home, 38 Jackson Street, Newnan.
In lieu of flowers, those who wish to memorialize Mildred's life may do so by an offering to her beloved Newnan First United Methodist Church, 33 Greenville Street, Newnan, Georgia, 30263.  
The family would like to express their appreciation to Homestead Hospice, Tanner Home Heath and their dear friend and caregiver Debra Cole for providing such compassionate care to Mildred in these last days.  
Online condolences may be expressed at www.mckoon.com.  McKoon Funeral Home, 770-253-4580.