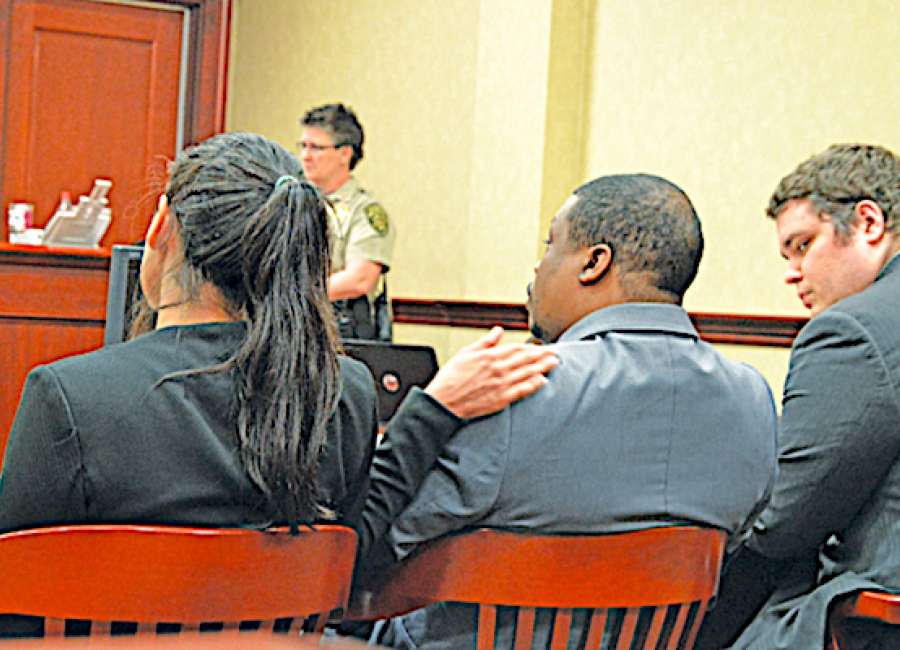 A Newnan man will spend the rest of his life behind bars for attacking and sexually assaulting an elderly relative.
A Coweta County jury took less than two hours to find Victor Lee Bailey guilty on charges of rape, sodomy and exploitation of a disabled adult, elder person or resident.
According to the state, Bailey allegedly raped and sexually abused an elderly relative inside her home in April 2017.
The sexual assault took place after an alcohol-fueled party at the victim's home, for which Bailey was present.
The victim reportedly told Newnan Police officers Bailey damaged her clothing and physically threw her during the attack, according to the arrest warrants.
The victim, 77, testified before the jury Tuesday morning, identifying Bailey as her attacker.
She told the court, "He knows he did it, and God knows he did it."
According to Coweta County Assistant District Attorney Matthew Swope, Bailey's DNA was found on the victim.
"The rapist was identified. It was one of 20 nonillion people, and it pointed straight to that man sitting over there," Swope said as he motioned towards Bailey.
Swope also told the jury the rapist allegedly told the victim he was "the ghost of her dead husband," meaning the attacker could not have been a stranger.
Bailey's defense attorney, Azadeh Golshan, didn't buy the state's theory.
"Why would my client rape his own relative? Victor took care of her and helped her around the house," Golshan said.
The defense attorney told the court she believed the victim was attacked – but not by Bailey.
"I think she had a lot to drink that night, fell asleep and woke up terrified because there was a stranger in her room," she added.
Golshan also stated the Georgia Bureau of Investigation only tested the victim's rape kit.
She alleged the GBI refused to test three bags of evidence collected at the crime scene by investigators from the Newnan Police Department.
The DNA evidence seemed to be enough to convince the jury of Bailey's guilt.
Bailey flinched as presiding Superior Court Judge Travis Sakrison read the verdict in court.
The judge addressed Bailey before sentencing.
"I don't have the words to describe something like this," Sakrison said. "The jury found you guilty of something extraordinarily shocking. There aren't enough words to describe the horrific, repugnant behavior I heard here today."
Bailey was convicted in 1998 of armed robbery. As a repeat offender, he automatically received a sentence of life with no chance of parole for the rape charge.
Sakrison also sentenced Bailey to life in prison for aggravated sodomy, plus 20 years behind bars for exploitation of an elderly person.
The sentences are to run consecutively, meaning Bailey has to finish serving his full sentence one count at a time.
It was the maximum sentence Sakrison could have handed down.
"You earned it," Sakrison told Bailey as he was led out of the courtroom in handcuffs.