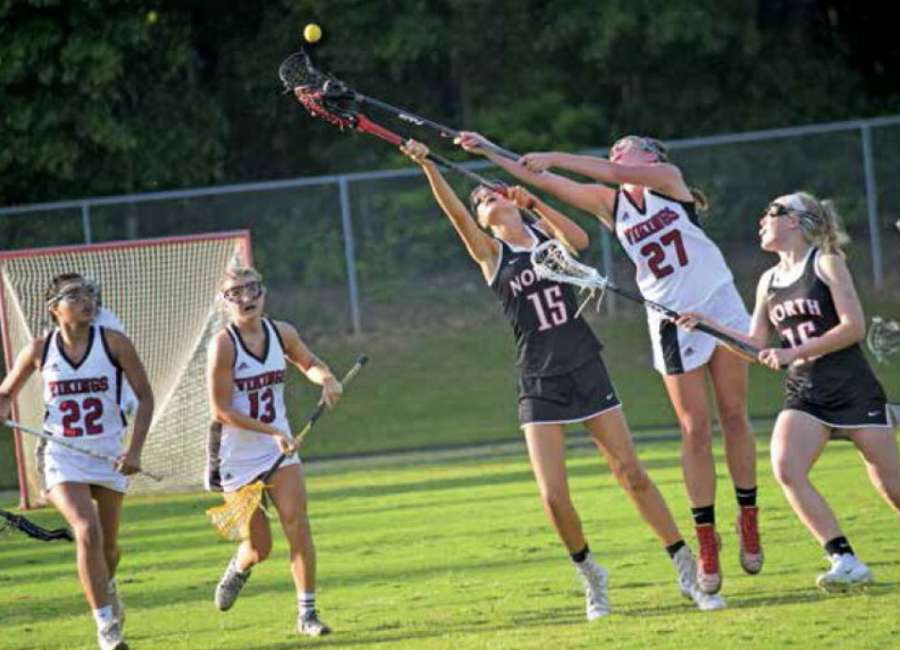 Northgate ended its season with a 12-8 record. The loss also closes out the Northgate coaching career of Shelley Langston who has announced she is stepping down.
Hannah Barber got things started for the Lady Bulldogs when she put the first shot of the game in the back of the net.
Northgate had its chances to add the equalizer with shots at the Lady Bulldogs' end of the field, but came up short when Lana Puckett made a couple of key saves.
Northgate's Kaitlyn Maita turned in one of the best defensive plays early in the first half with a steal down at the North Gwinnett end of the field.
Tina Sierra had an early shot on goal for Northgate, but it was turned away. The Lady Bulldogs increased the lead to 3-0 in a span of about five minutes with goals from Shannon Costelloe and Barber Northgate finally cashed in on its scoring opportunity when Chaelyn Brewer cut the lead to 3-1.
Northgate found a little bit of offensive momentum right before the end of the first half when Sydney Tuttle cut the lead to 6-2.
North Gwinnett, however, put more distance between themselves and the Lady Vikings when Kaitlin O'Brien added the first goal in the second half to increase the leadto 7-2.
Northgate goaltender Kayla Hamlett made three saves in a span of three minutes to keep the Lady Vikings in the game early in the second half. She finished with seven saves in the season finale.
Northgate's Morgan Robertson cut the lead to 7-3 when North Gwinnett's offense caught fire midway through the second half going on a 5-0 run and increase the lead to 12-3.
After Chandler West cut the lead to 12-4, Stewart added another goal for the Lady Bulldog to go up 13-4.
Sierra added the final score for the Lady Vikings, before North Gwinnett closed out the scoring with the last two goals of the game.
North Gwinnett advances to play Cambridge in the second round.