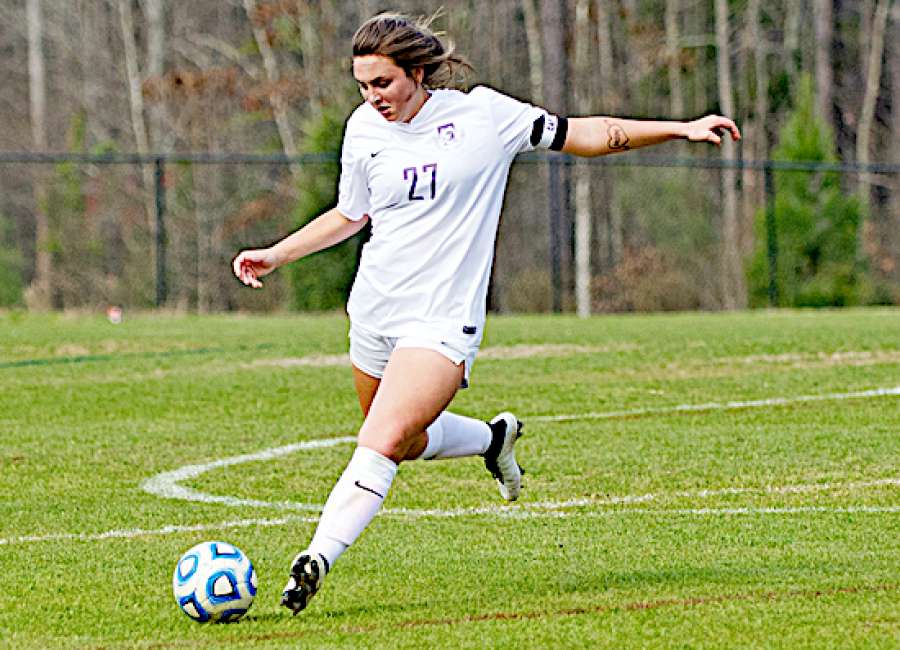 Statistics can sometimes be deceiving, but not in the case of the Trinity Christian girls soccer team.
Trinity has put up not just big numbers,  in some cases huge numbers, and it has translated into a perfect 22-0 record as the Lady Lions get ready to host  Bulloch Academy Saturday at 1 p.m. in the second round of the GISA state tournament.
The game will be played at the MOBA Soccer Stadium facility in Peachtree City.
Trinity has been a scoring machine throughout the season, averaging 6.8 points per contest.
The Lady Lions have also put a stingy defense on the field keeping opponents off the scoreboard in 16 of the 22 contest.
Trinity started the season with five shutouts in a row before Oak Mountain found the back of the net against the Lady Lions, but still lost 8-3.
Trinity's most recent shutout came last week in a 6-0 victory over Monsignor Donovan in the playoff opener.
The Lady Lions scored in double figures in eight contest, including three in a row in the middle of the season when they beat Our Lady of Mercy, Dominion Christian and Oak Mountain by scores of 12-0.
Trinity has spread the scoring wealth throughout the season, with Abby Bragg leading the way for the Lady Lions.
Bragg, who is a multi-sport athlete for the Lady Lions, scored an eye-popping 48 goals in the team's first 18 games. She also had 26 assists.
Chandler Hendrix has also been a scoring force for the Lady Lions.
In the team's first 19 games, Hendrix found the back of the opponent's net 27 times. She also assisted on 20 goals.
However it's not just a  dynamic duo when it comes to the Lady Lions generating offense.
Olivia Loris has booted 14 goals past the opposing goalkeepers.
Cassidy Conrey has scored 13 times and Caitlin Ledford 12.
Cheyenne Teems has been the catalyst in goal for the Lady Lions.
The Lady Lions face a Bulloch team that enters the second round of the playoffs fresh off a 3-0 victory over Terrell Academy.
Bulloch entered the postseason as the No. 2 seed out of Region 2.
Bulloch beat Terrell Academy 3-0 to advance to the second-round meeting with Trinity.
The winner of Saturday's contest advances to play the winner of the Augusta Prep-Trinity-Dublin match next at the Final Four in Macon.
Trinity is trying to get back to Macon for the second year in a row.
Last season, the Lady Lions knocked off Robert Toombs and Westminster before falling to FPCA in semifinals.