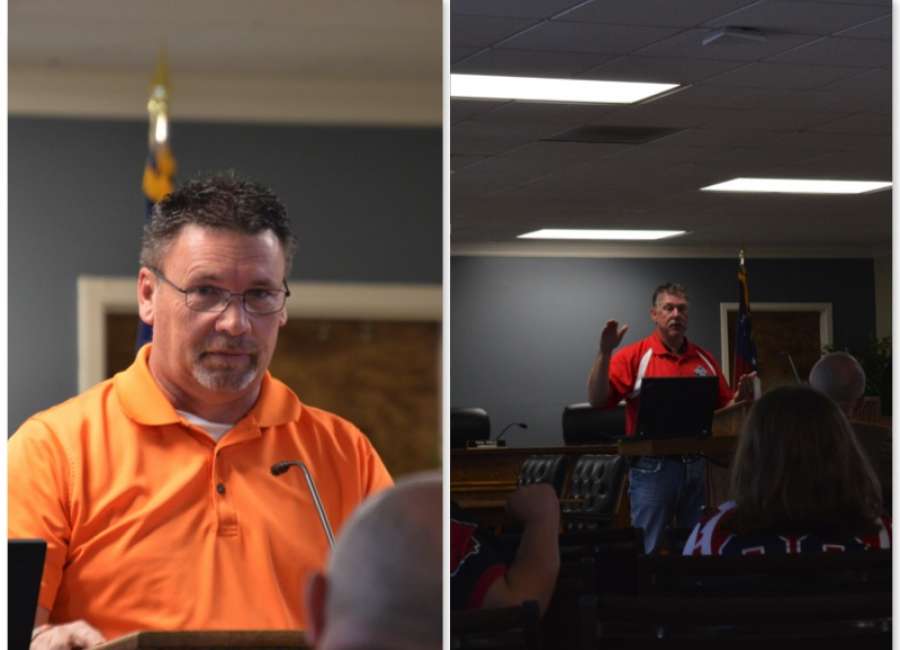 The challenges of travel baseball, field closures in the winter and the lack of indoor hitting facilities were issues discussed by local baseball associations at this week's meeting of the Coweta Recreation Task Force.
The task force also heard requests for pickleball courts, an aquatic facility and a skatepark. See related story.
The group's next meeting will be Wednesday, May 23, at 6 p.m. in the commissioner's meeting room, upstairs at 37 Perry St., Newnan. Softball and soccer associations are on the agenda to speak, and there is always a period for public comment.
The task force also approved a survey to gauge public comment on recreation issues. The survey primarily addresses league sports and asks for thoughts on existing facilities. It will be posted on the county's website and several other places, but is not posted yet.
Local recreational baseball associations have felt the pinch from travel leagues, which promise more competitive play – at a price. In addition to costs that can run in the thousands of dollars just to play, teams travel far and wide two or more times a month, often with the need for hotel stays.
The Newnan Youth Athletic Association and Senoia Baseball have started "select leagues" that blend elements of travel ball and rec ball.
"There are kids that want to play rec and travel but don't want to pay and travel every weekend," said Chi Anderson of NYAA.
There's an impression that "just because you have a travel ball team, their kid will get on the high school teams," she said.
"Travel teams are paying this crazy price," said Ken Lorow of Sharpsburg Youth Baseball. "We lost our kids to travel ball because we didn't give them a product that says 'stay here.'"
Two things that could improve that situation are an indoor hitting facility so players can practice hitting during the winter and keeping the fields open year-round, according to Lorow.
During the winter months, water is turned off at the county's recreation facilities, and fields and bathrooms are closed.
Lorow said he often gets requests from travel teams to use the fields at Andrew Bailey during the winter. He has to tell them the fields are closed.
"It's December and it's 60 degrees, and they want to use your fields… they go somewhere else."
It would be great to be able to rent fields, he said, and for Coweta to do away with the $75 out-of-county fee for rec players. There are kids in Peachtree City and Tyrone who would play rec ball in Coweta – but not for $75 extra.
"The out-of-county user fee is killing them," he said.
Lorow said he thinks an indoor hitting facility could be built for under $100,000. Without it, players will keep going to commercial baseball facilities.
"Every kid is not Chipper Jones… at the age of 4," Lorow said. "Moms and dads will keep saying the only way to get onto high school (teams), the only way to get into college is to travel, travel, travel. I don't believe that is a true story," he said. But, "if we don't compete, they'll just keep going."
Allowing the associations to charge for parking at tournaments could bring in revenue, Lorow said. Right now, if a tournament is held, the organization holding it makes all the money and the local associations make nothing.
Money from parking fees and field rental could go toward improvements – such as the hitting facility.
Senoia Area Athletic Association is a recreational program, said Matthew Bennett.
"If they want to travel, they have other options. But if you have a solid program… they're going to stay here," he said. The association combats some of the issues associated with rec programs with coaching clinics, training and a code of ethics. The association has "select teams" that play at a higher level.
Bennett said he'd been in talks with some other associations to have a Coweta County tournament, where various associations play against each other.
Bennett said the association would like to continue to use the old Leroy Johnson Park. A new park opened this year, but the association is still using the old fields for practices. He asked that the old park remain open at least until phase II of the new park is complete.
Rick Snellgrove of Grantville Baseball said his sons played travel baseball.
"Travel ball does not get you a college scholarship," he said. "You know what gets you a college scholarship? Word of mouth."
His sons played travel baseball with their friends from the time they were 9, he said.
Snellgrove said he would like to see "one huge baseball league," instead of so many separate association leagues.
There could be a division for teams that are more competitive, and a division for more rec-style ball.
"Coweta County has more talent than any county I know," Snellgrove said.