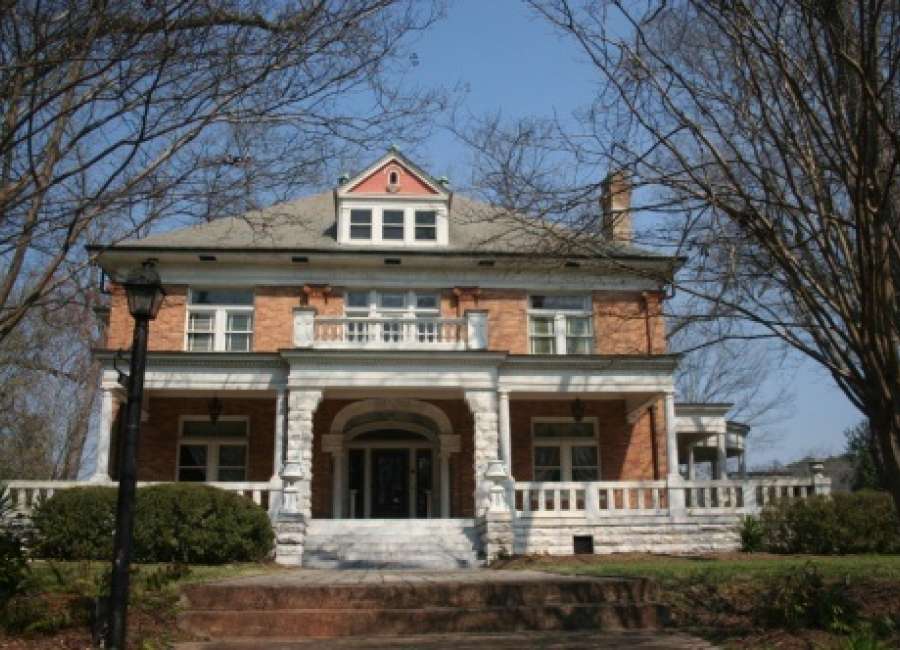 Owners of some historic homes along East Broad Street in Newnan will open their doors to residents during the inaugural Homes of Distinction Spring Tour.
The walking tours will begin at the Newnan Historic Courthouse Visitor's Center on June 9 at 10 a.m. and run until 2 p.m.
The event features homes and gardens within the city's National Register of Historic Places Cole Town District.
The tour of homes also ties in with the soon-to-be unveiled fiberglass art installations and accompanied historical children's book called, "Newnan, A Storybook Town." said Lisa Lee, chairwoman of the Homes of Distinction Spring Tour.
The book, written by Sue Davis and illustrated by Janet Burns, takes children back in time when Cole Town was a bustling area of manufacturing within Newnan, and agriculture reigned "king" in rural Coweta County.
The R.D. Cole Manufacturing Company provided dozens of jobs for residents in the early 1900's, which included building the historic courthouse in 1904, according to Lee.
Guests on the tour will then travel down E. Broad Street where they can walk through six historic homes, plus visit a renovated gazebo and gardens at 71 E. Broad Street.
"Cole Manufacturing did a lot of the molding on the homes, but they're all so different," Lee said. "Some of the homes were owned by members of the Cole family, but back then, you didn't have mortgages. So, they built smaller homes and rented them out to R.D. Cole employees and railroad workers."
Lee added while some of the homes on the tour are small and quaint, others are quite lavish, like the Marble House at 88 E. Broad Street.
The home was built in 1914 by Edwin and Mattie Tate Cole and features extensive marble work along the porches and inside the house, Lee said.
"It's neat to go into the homes and see how people are living in them today, and to see how well they were preserved," she added.  
Guests will also be able to enjoy some hors d'oeuvres along the route and can purchase copies of the children's book at the Visitor's Center.
Davis and Burns will also be on hand to autograph copies of "Newnan, A Storybook Town."
All the proceeds from the Homes of Distinction Spring Tour will benefit the ChildrenConnect Museum, said Lee.
Tickets for the Homes of Distinction, Newnan's Annual Spring Home Tour can be bought online at eventbrite.com.
They can also be purchased at the Historic Courthouse Visitor's Center on Saturday, June 9.  
The cost is $20 before June 9 and $25 on the day of the event.
For more information about the Homes of Distinction Spring Tour, visit www.newnanspringhometour.com.