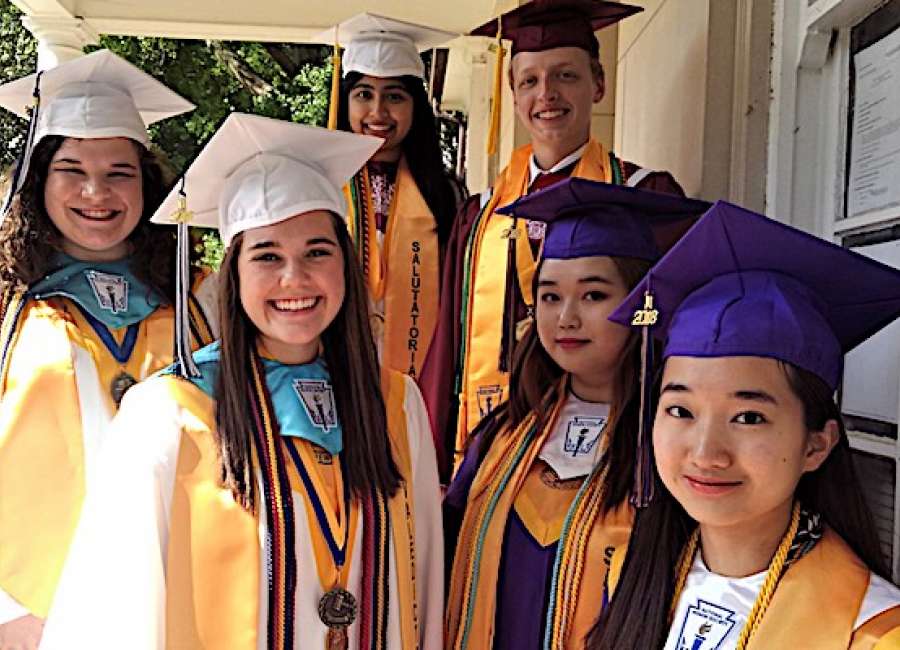 Seniors in Coweta County's public high schools will be receiving their diplomas in ceremonies starting Thursday.

Coweta County Schools will end their academic year on Friday. Baccalaureate services are being held today for the graduating classes of all three Coweta County high schools.
On Wednesday, West Georgia Technical College will recognize local high school students earning certificates through dual-enrollment programs.
The Baccalaureate schedule is: 2 p.m. First Baptist Church, Newnan, Newnan High School; 2 p.m., Crossroads Church, Highway 154, Northgate High; and 3 p.m, Crossroads Church, Highway 16, East Coweta High School.
The dual enrollment recognition will be Wednesday at 7 p.m. at the Nixon Centre on Lower Fayetteville Road.
Northgate High School will hold commencement on Thursday at 7:30 p.m. at Henry Seldon Field at Northgate. Spencer Thomas will be valedictorian, and the salutatorian will be Arthi Shankar.
Graduation at Newnan High will be Friday at 7:30 p.m. at Drake Stadium on the NHS campus. The valedictorian is Hannah Marriaga, and the salutatorian is Olivia Helm.
East Coweta will hold its graduation at Shoemake Stadium on Saturday at 9 a.m. Jenny Oh and Suji Han will, respectively, be the valedictorian and salutatorian.
"Over 1,500 graduates are expected to participate in commencement ceremonies at Coweta's three high schools," said Dean Jackson, public information officer for the school system.
Attendees for the ceremonies at Northgate, Newnan and East Coweta are encouraged to arrive early for parking at the three campuses.
People attending East Coweta's graduation are encouraged to use off-site parking at Lee Middle School, Willis Road Elementary School and Poplar Road Elementary School, beginning at 7 a.m. Saturday. Jackson said there will be shuttle buses to and from the ceremonies.
"Handicapped parking is available on the main campus, but those needing it are encouraged to arrive early," Jackson said.