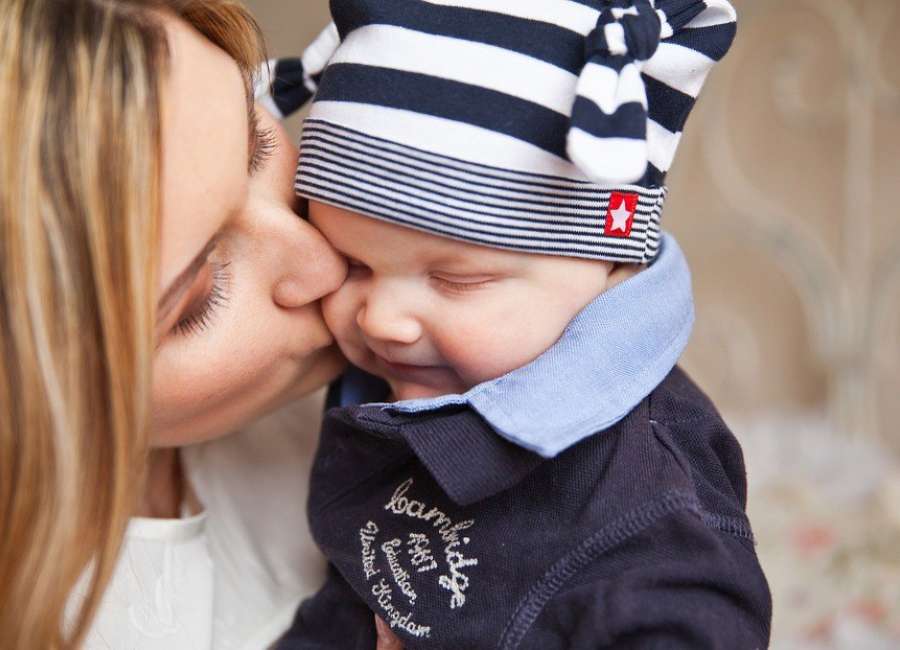 Coweta moms and moms across Georgia have the worst working conditions, according to a survey by Wallethub.com, a personal finance website.
Georgia ranked as the overall 44th worst state for working moms and ranked 32nd for childcare, 18th for professional opportunities and 51st for work life balance. WalletHub compared the 50 states and the District of Columbia across those three key dimensions.
Although women make up nearly half of the U.S. workforce, and more than 70 percent of moms with young children are working, women earned only 82 percent of what men made in 2017 and have far less upward mobility, as evidenced by the fact that only 5.2 percent of S&P 500 companies' chief executives are female, according to the study.
Daycare prices in Coweta could be found as expensive as $165 per week for a toddler and $175 per week for an infant. There are some cheaper or even free options, such as the Head Start and Early Head Start program.
Head Start is a federal program that promotes the school readiness of children from birth to age five from low-income families by enhancing their cognitive, social and emotional development, according to benefits.gov.
Families have to meet certain income requirements to receive the free child care. Some daycare centers may also offer discounts for multiple children.
Every year UrbanSitter, a mobile app that allows parents to search for, book, pay, review and recommend babysitters and nannies, releases a National Childcare Rate Study. According to the study, the average hourly rates for a sitter are $16.43 for one child, $18.86 for two children and $20.56 for three children. This does not include a tip, if parents choose to do so.
Many parents look for alternatives to childcare, such as at-home daycares or having their children stay with family or friends because of the high cost of childcare at a traditional facility. Options may depend on daycare ratings, price and activities offered.
Some Coweta families weighed in and shared their experiences.
Sallie Skinner Kight – "My daycare bill was my highest monthly bill - second to the mortgage. However, I need to work. I'm a better mom because I work a full-time job. I'm not cut out to be a stay-at-home mom."
Alkina Warner Avery – "I enjoy working everyday and yes, my daycare bill is one of my most expensive bills for the month. I feel that it's beneficial for me to work and it's also beneficial for my daughter to attend daycare to learn and be social with other children. Luckily, I do have family and friends I can trust in case I ever needed the extra help."
Josh King – "Daycare for our daughter is our third highest bill each month, which is $620."
Thomas Farmer – "Childcare is what took my wife out of the workforce. Her income would have been nearly depleted in just daycare costs for two, not including her costs of getting to and from. By that point, her income was completely negated. We literally have more money without her working, since having our second (child)."
Shalunda Hughley-Brown – "We are fortunate enough to have my mom who looks after my daughters. She also looks after my two nephews. This option is significantly cheaper than traditional daycare, and I know they are receiving the absolute best care from her."
Elizabeth F. Chapman, associate professor of management at Stetson School of Management and Economics at Mercer University, said making sure affordable childcare is available is one way local and state governments can help improve conditions for working moms.
"Governments should consider subsidizing costs of providing tax credits for child care," Chapman said. "Support can also include efforts to close the wage gap between men and women, while providing development and education opportunities for women to enter into higher paying positions."
Chapman said work-life balance should also be included in company culture to make it easier for working parents.
"Working parents do not want to feel like they are being given leniency or special treatment, which could result in resentment from employees who are not parents," she said.
The professor said flexible options such as telecommuting or working from home, flextime or a compressed work week could all contribute to helping parents achieve the sought after work-life balance.