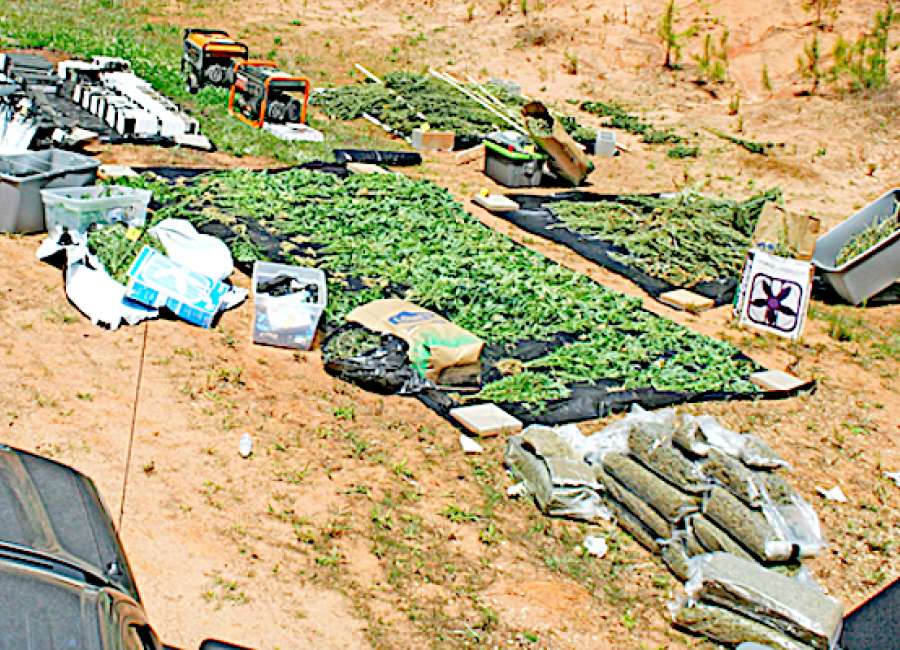 A Franklin man is now in custody in Oklahoma and facing felony charges after Georgia authorities claim he was responsible for growing more than 500 marijuana plants and for possessing more than 100 pounds of packaged marijuana.

Agents had received information that Troy Alton Brown, 50, was possibly growing marijuana at 6700 Rockmill Road.
On April 19, the Georgia Bureau of Investigation (GBI) West Metro Regional Drug Enforcement Office conducted search warrants at 6700 and 6784 Rockmill Road in Franklin after a month-long investigation.
Inside the residence, agents reportedly found a large indoor marijuana growing operation. They seized 514 marijuana plants and more than 100 pounds of packaged marijuana. Agents said the growing operation encompassed the entire structure of the house.
During the search of 6784 Rockmill Road, agents allegedly found more packaged marijuana inside the residence, along with several firearms. Agents said they found literature indicating marijuana seeds and marijuana was purchased from Colorado.
Brown was not present when the search warrants were executed. Arrest warrants for Brown were issued for trafficking in marijuana and possession of a firearm during the commission of a felony.
On Thursday, Brown was arrested by the Oklahoma State Patrol after a traffic stop. Initially, Brown provided Oklahoma State Patrol with a false name, then fled on foot, according to a press release from the GBI.
After Brown was captured, troopers reportedly discovered more than $22,000 in his vehicle. He is currently in custody in Sequoyah County, Oklahoma pending extradition.
The GBI West Metro Regional Drug Enforcement Office is in Carrollton, Georgia and services 30 counties.
The office is comprised of members of the GBI, Carrollton Police Department, Villa Rica Police Department, Bowdon Police Department, LaGrange Police Department, Peachtree City Police Department, Atlanta Police Department, Carroll County Sheriff's Office and Heard County Sheriff's Office.