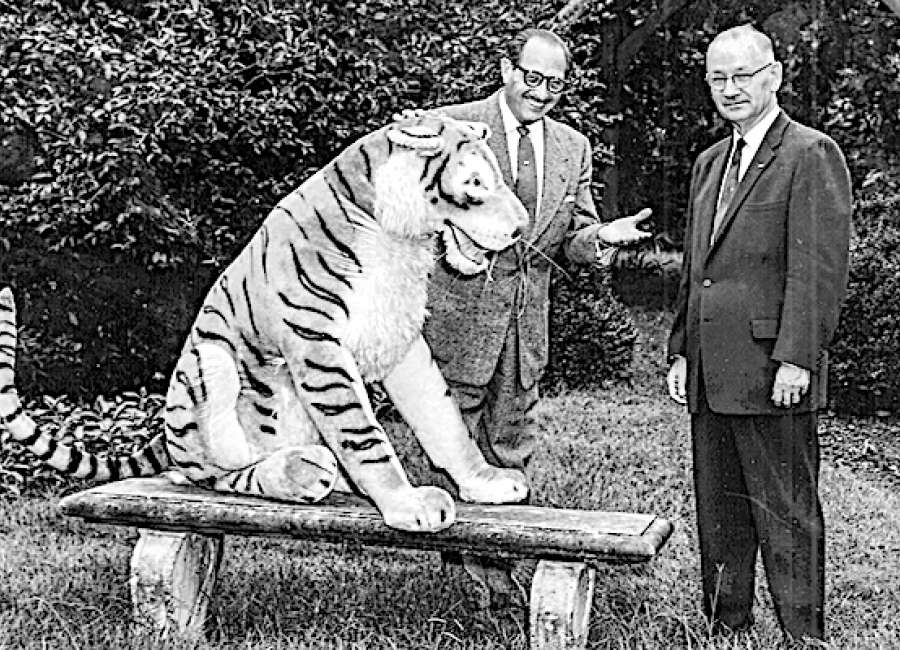 William L. Bonnell presents "Willie the Tiger" to Newnan High School. 
Willie the Tiger was the school mascot for many years at Newnan High School, and this version of the mascot was carried to football games on a platform by the cheerleaders. 
When the school systems were integrated, the mascot changed and "Willie the Tiger" was retired. 
If you have a photo to share for "Flashback Friday," please contact the Newnan-Coweta Historical Society at 770-251-0207.