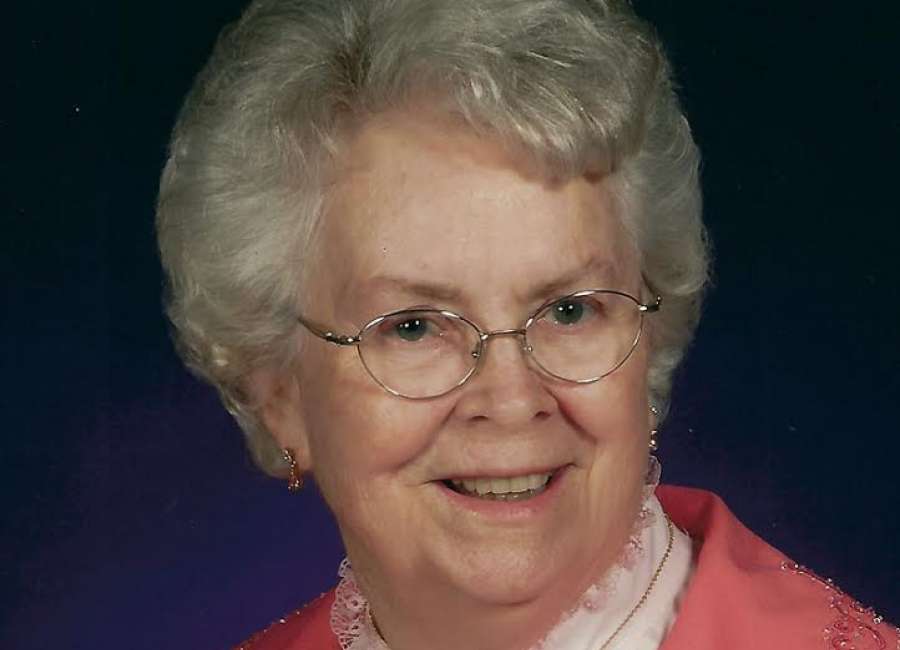 Elva Elizabeth Hand passed away at her home in Newnan on May 20, 2018.  
She was born in Fayette County on August 4, 1921, to the late Lee Roy and Elizabeth McEachern Clark. She was a faithful member of Newnan First Christian Church.  
In addition to her parents, she was preceded in death by her husband Jesse Lee Hand and her son Milton Hand. She was the last surviving of her siblings, having been predeceased by her brothers: Keithley Clark, Thoral Clark, Julian Clark, Herbert Clark, Cecil Clark, Everett Clark and R. T. Clark. Her deceased sisters are: Opal Hayes, Lavonia Evans and Elsie Russell.  
Elizabeth is survived by her children, Kenneth Hand and his wife Phyllis of Hahira, Ga., and Larry Hand of Thomaston, Ga.;  her grandchildren are Annette LeForge (and John) of Cumming, Amanda Starling (and Curt) of Hahira, Jody Hand (Christy) of Newnan, Holly Nielsen (and Hans) of Newnan, Adam (and Mary Beth) Hand of Macon, Phillip (and Amanda) Hand of Newnan. There are nine great grandchildren, two great-great grandchildren and a large extended family of nieces and nephews.
Elizabeth was blessed to have a long and fruitful life and her greatest joy was to be able to remain in her home during her last days under the loving care of her devoted caregiver April Hayes.  Her family is so thankful for the constant care given by April and the nurses of Affinis Hospice.
The service to honor the life of Elizabeth Clark Hand will be on Wednesday, May 23, 2018, at 3 p.m., in the chapel of McKoon Funeral Home to be led by Reverend Richard Barr.
The family will receive friends beginning at 1:30 p.m., just prior to the service.  
Interment will be Forest Lawn Memorial Park.  
Online condolences may be expressed at www.mckoon.com.  
McKoon Funeral Home, 770-253-4580.