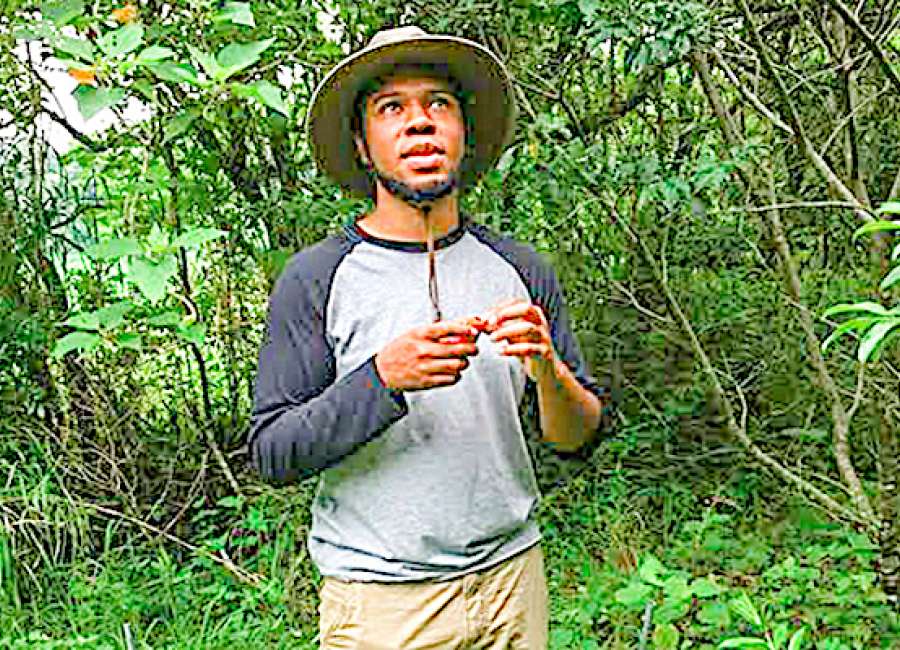 Tevin Brown, a 2015 East Coweta High School graduate and self-professed "weather nerd," is busy studying the atmosphere in Costa Rica. 

The Duke University student received grant funding through a leadership program at Duke to do a project that involves atmospheric science. 
"Ever since I can remember I've always been a huge weather nerd," said Brown. "I love everything about the atmospheric science field. And that was really inspired by being in Georgia and seeing a lot of storms. It helped keep my interest on what was going on above us."
Brown left last week for Costa Rica, where he's studying the micro-metrology of the area's cloud force and how the water cycle works there. He'll be in Costa Rica until the end of July.
"I'm super excited to go back," said Brown about his trip. "The way that the environment is viewed in Costa Rica is very different than how it's viewed here. I feel like there's a lot more respect for the environment there. So being in a community where the environment is placed first for its economic value and its cultural value is very different than some places in the states."
Last summer, Brown took his first trip to Costa Rica with 11 other students through the program Duke Engaged. The group took on a reforestation project. 
"This project was to help local farmers to reforest pastures that they weren't using," said Brown. "It's a part of an effort to bring back biodiversity. But also, Costa Rica has a program that the government pays farmers to reforest their land. So the more forested land that you own the more you can get paid from the government. Which is a helpful thing for the farmers."
The rising senior was born in San Diego, Calif. and spent 10 years of his life in Newnan. He attended Newnan Crossing Elementary and Lee Middle School before graduating in the top 10 percent of his class from East Coweta.
He is currently studying earth and ocean science and computer science at Duke, and he said visiting Costa Rica was help solidify his plans for the future.
"It was a really great experience for me," Brown. "It has shaped a lot of what I want to do in the future. It's shaped a lot of the ways I view how education factors into community service and how scientific research should be for helping communities grow and thrive, rather than purely academic reasons."
His involvement in leadership programs at Duke has opened doors as well, Brown said.
"I think it's important to be engaged and utilize the opportunities in front of you," he added. "To make a difference, we have to inform ourselves of what's going on around us. These groups help me to do that."
With only a year left in college, Brown said he is contemplating his future.
"At times I'm a bit nervous," he said. "No one actually tells you that senior year you need to be ready to face reality. You have to think about what comes next."