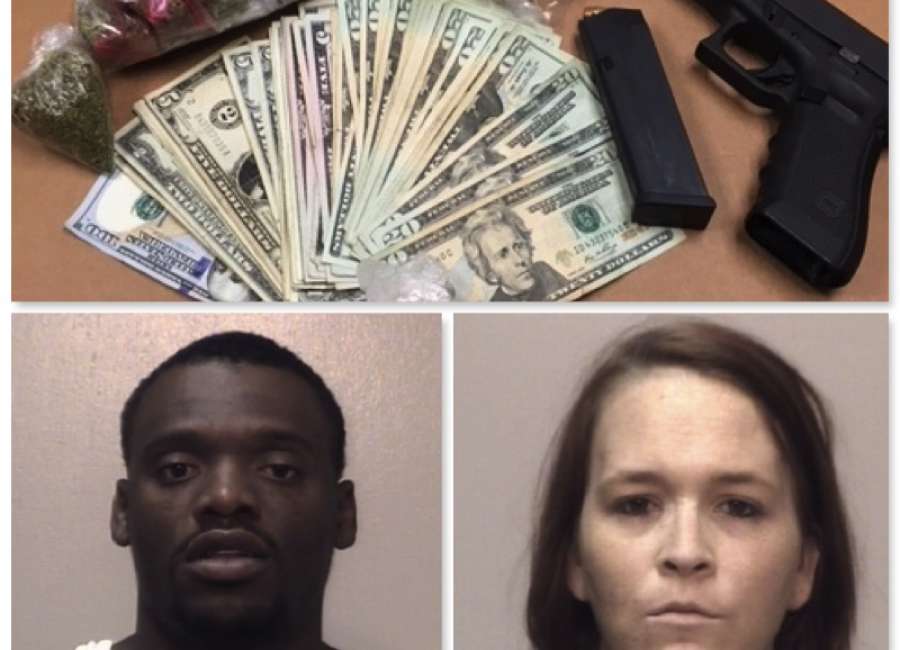 A tip regarding drug dealing landed two people in jail on drug trafficking charges.
D'Antoine Marquize Kitchens, 31, and Brandy Marie Jones, 35, are both charged with cocaine trafficking and marijuana possession with intent to distribute, according to jail reports.
The incident occurred Thursday evening at 541 Stallings Road after investigators with the Coweta County Crime Suppression Unit received a tip that drug dealing was reportedly occurring at the residence.
While watching the home, authorities witnessed a drug deal occur in the driveway while Kitchens and Jones were sitting inside a parked Chevrolet Impala, according to Chief Deputy James Yarbrough with the Coweta County Sheriff's Office.
When investigators approached the parked car, they reportedly noticed the smell of marijuana coming from the interior and noticed several baggies of suspected cocaine and marijuana sitting inside the car.
Approximately 44 grams of cocaine and 61 grams of marijuana were found inside the car along with $941 in cash, Yarbrough said.
Kitchens was also allegedly in possession of a .40 Glock handgun reported stolen out of Forest Park.
Both are currently being held without bond at the Coweta County Jail where they are awaiting their first appearance hearings.