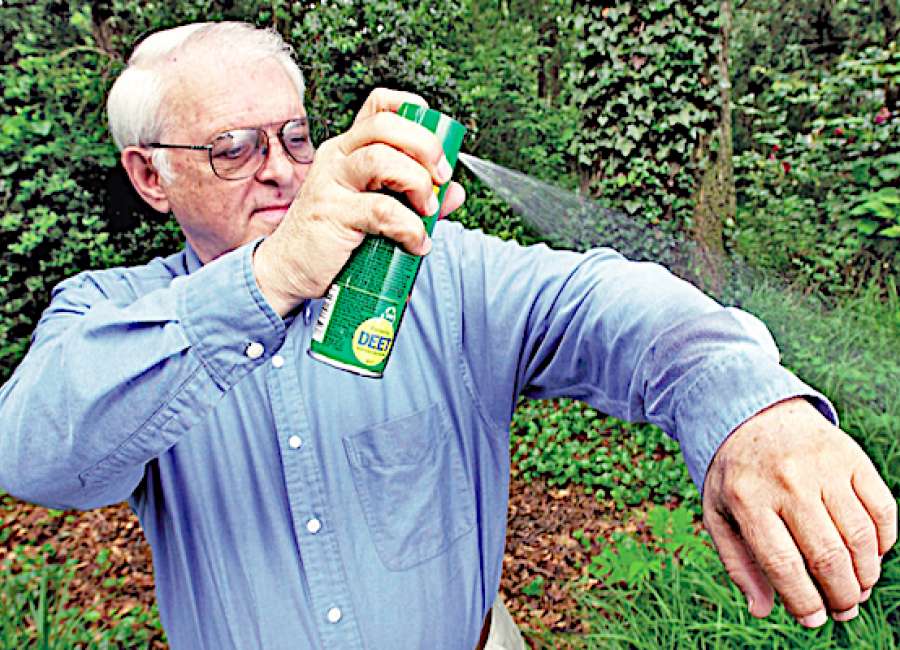 Warm temperatures mean more folks are heading outdoors to enjoy the sunshine, exercise and possibly polish up their gardens and lawns for the summer.

The risk of a bad outcome from those activities are miniscule – literally, according the the Centers for Disease Control.
CDC officials said since 2002, the number of Americans contracting diseases transmitted by mosquito, tick and flea bites has more than tripled.
The incidence of West Nile may increase this summer.
The CDC reported there 47 cases of West Nile in the state last year and seven deaths.
Those numbers include both human and animal infections.  
In 2016, Georgia only had a total of six West Nile virus cases, according to a CDC cumulative chart.
West Nile is mainly spread to humans through infected mosquitoes during the summer and fall months, said Dr. Neha Shah of the Piedmont Newnan Infectious Disease Division.
Most people infected with the virus will not show any symptoms of the disease, Shah said.
"About 1 in 5 people who are infected develop a fever and other symptoms. About 1 out of 150 infected people develop a serious, sometimes fatal, illness," she said.
For people who are infected and feel ill, symptoms include fever, headache, body aches, joint pains, vomiting, diarrhea and rash.
"Most people with this type of West Nile virus disease recover completely, but the fatigue and weakness can last for weeks or months," Shah said.
People with severe symptoms of West Nile Virus might have a high fever, headache, neck stiffness, stupor, disorientation, coma, tremors, convulsions, muscle weakness, vision loss, numbness and paralysis.
The infection may also affect the central nervous system, causing encephalitis, inflammation of the brain, or meningitis, inflammation of the membranes that surround the brain and spinal cord," Shah said.
People over the age of 60 years old and with certain medical conditions such as cancer, diabetes, hypertension and kidney disease, and people who have received organ transplants are at greater risk for contracting the West Nile virus, she added.
About one out of 10 people who develop a severe illness from WNV that affects the central nervous system die from the disease, Shah said.
Currently, there are no vaccines or antiviral treatments available for West Nile.
The best way to reduce your risk of infection is by using insect repellent, and wearing long-sleeved shirts and long pants to prevent mosquito bites, Shah said.
Shah also said to spray the repellent on long-sleeved clothing and on skin after applying sunscreen.