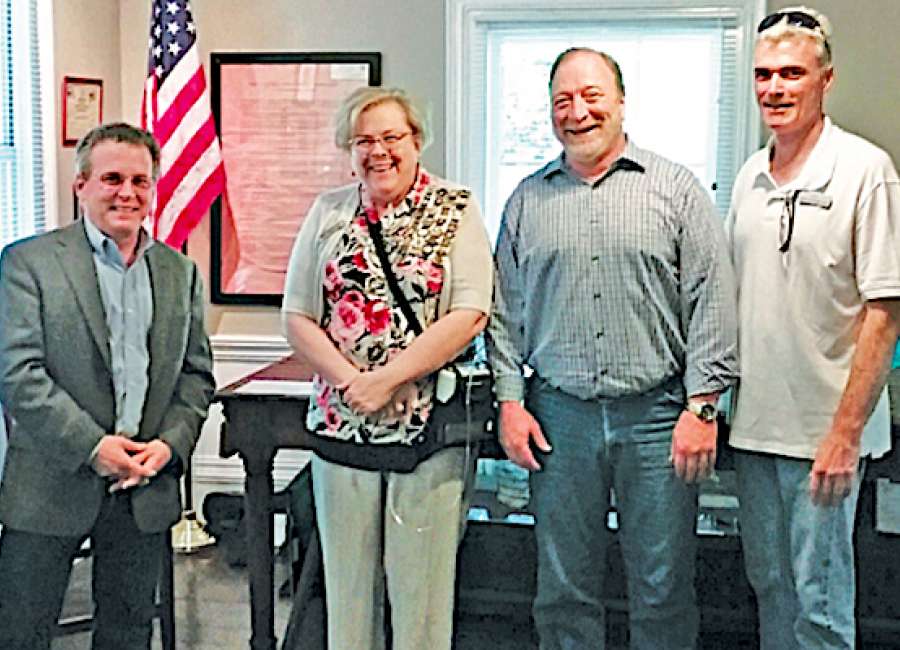 The Daughters of the American Revolution have given a $10,000 grant to the Senoia Area Historical Society.

The society will use the grant to restore the porch at the historic Carmichael home, which serves as the SAHS headquarters and local history museum. The National Society Daughters of the American Revolution announced the donation earlier this month.
Funding for the project was made possible through the sponsorship of the General Daniel Newnan Chapter, DAR, in Newnan.
"We are thrilled to be receiving such a generous donation from the DAR. We realize that our grant is just one of many that they made throughout the year to preserve our nation's history," said Doug Kolbenschlag, SAHS president.
"We feel fortunate that they have chosen Senoia and the Senoia Area Historical Society in helping to return the Carmichael House's porch to its original splendor," he added. Kolbenschlag expressed "a special thanks" to the General Daniel Newnan Chapter.
The DAR grants program was started in 2010. Funding is awarded to support projects in
local communities that promote the organization's mission areas of historic preservation, education and patriotism.
The DAR receives hundreds of grant applications each year, making competition high
for the funding through the non-profit organization. Interested groups must be sponsored by a local DAR chapter, must submit a copy of their public charity 501(c)(3) IRS documentation and have to include a narrative describing the need and urgency of the project, as well as planned activities and benefits to the community which will result from the grant.
The National Society Daughters of the American Revolution was founded in 1890 to
promote patriotism, preserve American history and support better education for American children. Members of the organization are descended from patriots who won American independence during the Revolutionary War.
The SAHS museum's building is well over a century old. Abram P. and Beulah Gay Carmichael bought a Victorian home in Senoia — for $1,500 — from the McKnight family in 1900. Abram Carmichael came from a pioneer Coweta family, and the family Bible and other family memorabilia are in the society's collection.