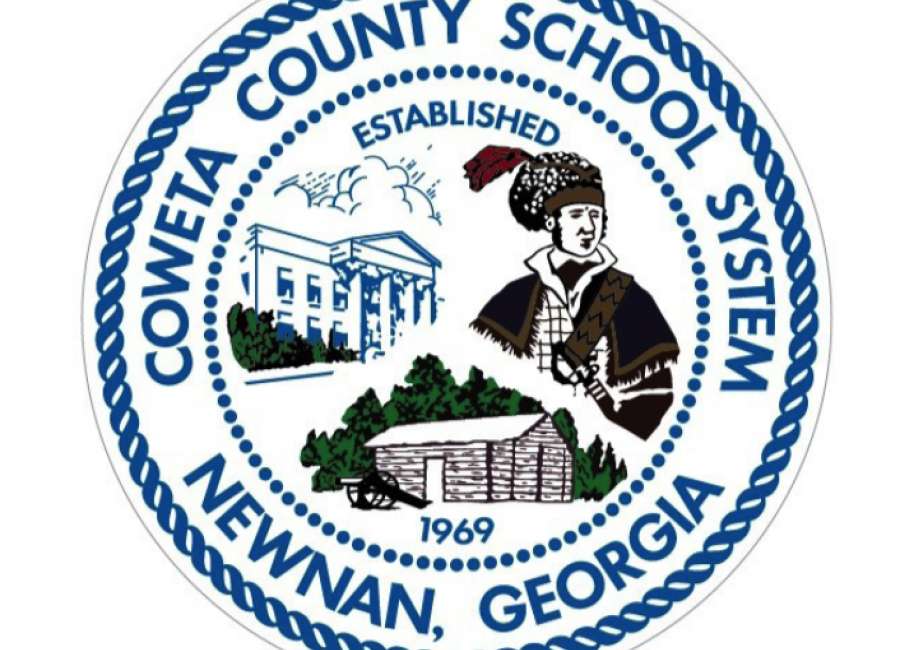 Heightened security concerns have led some Georgia school districts to consider arming school employees, but the Coweta County School System will not be among them.
The 2014 Safe Carry Protection Act – sometimes called the "guns everywhere bill" – allows licensed gun owners in Georgia to carry firearms in bars, churches and some government buildings. It also gives school districts the ability authorize trained employees to carry guns on school grounds to help provide school security.
Superintendent Steve Barker said the option of arming school employees was reviewed by the Coweta County Board of Education in 2014, when Gov. Nathan Deal originally signed the act into law.
"There was no interest in pursuing that option for our school system," Barker said.
When 17 people at a Florida high school were killed Feb. 14 by a former student armed with a semi-automatic rifle, school security came sharply back into focus.
In April, Laurens County became the first school district in Georgia to approve the training of teacher volunteers to carry guns on campus. Jefferson, Floyd, Bleckley and Fannin county schools were poised for similar votes this month.
However, Coweta County is among the majority of Georgia school systems which so far have chosen to focus on other safety measures, including additional school resource officers. On Barker's recommendation, the Coweta County School Board at its March meeting approved the addition of 14 SROs.
A tentative FY19 budget includes $1.2 million earmarked for SROs, training, supervisors and equipment.
"My recommendation to the board was to work with our local partners and hire additional SROs in order to provide armed security in each of our schools on a full-time basis," Barker said.
Since the mid-1990s, Coweta schools have partnered with the Coweta County Sheriff's Office and the Newnan Police Department to provide SROs – uniformed, trained, armed officers who report to their agencies but are assigned to schools.
Currently, there are two SROs are at each of Coweta's public high schools, one at each middle school, and a number who rotate between elementary schools. Hiring additional SROs will ensure that all schools will have a dedicated law enforcement presence at all times.
"The superintendent has consulted with city and county officials regarding their participation in this effort, and the school system has set aside funding now and in the coming fiscal year budget to cover the costs of this expansion," said Dean Jackson, public information officer for the Coweta County School System.
Earlier this year, the school system released a safety status update that outlined many of the ongoing projects and partnerships in place years before the latest wave of school violence – including detailed emergency plans based on Georgia Emergency Management Agency/Homeland Security recommendations, which Coweta schools have operated with for more than 20 years.
The emergency plans cover protocol for school and law enforcement communication; off-campus evacuation; and family reunification, among other scenarios. The details are not publicized for security reasons, also per GEMA/Homeland Security recommendations.
A district-wide safety committee meets regularly to assess safety-related issues and includes representatives from the school system as well as the Coweta County Sheriff's Office, the Newnan Police Department, Coweta County Fire Rescue, Newnan Fire Department, Coweta County Emergency Management and the U.S. Secret Service.
Local and state EMA / Homeland Security representatives frequently provide guidance by providing general updates, visiting schools and answering to specific questions, school officials say, and direct lines of communication have been in place for many years between the superintendent, Sheriff Mike Yeager and Newnan Police Chief Douglas "Buster" Meadows.
Threat assessment teams – which investigate any danger or perceived danger to schools – consist of representatives from the school system, sheriff's office and Newnan police.
Schools conduct live emergency drills as well as "tabletop drills," which are meetings to discuss a simulated emergency situation and how their crisis teams would react in different scenarios.
The central office staff has a protocol in place for assisting schools in the case of an emergency, which includes designated first responders as well as communication, stand-by and counseling teams. SWAT teams frequently use school buildings for training and practice drills when students are not present, familiarizing them with the layouts.
One ongoing project has been physical barricades, including security upgrades and modifications at school campuses. At its Tuesday meeting, the Coweta County Board of Education approved a $1.2 million expenditure for "a significant increase" in closed-circuit cameras at all schools, as well as continuing entrance/vestibule modifications, access control and emergency system installations for elementary and middle schools.
More than $2 million in ESPLOST funds has already helped outfit Coweta County School System campuses with surveillance cameras. Each school's front desk is equipped with monitors showing several views of the school, including the entrance. System-level monitoring is available, and law enforcement will soon be able to view surveillance footage in real time.
ESPLOST also has funded the ongoing remodeling of elementary and middle school entrances as secure vestibule areas, reducing access points during the school day. Vestibules direct visitors to the clerk, who can check IDs and provide access, if needed. Work will continue on those safety upgrades.
Another $2 million in ESPLOST funds has equipped many Coweta schools with campus-wide access control and automated lockdown systems, which includes immediate communication with law enforcement and several other immediate security measures. Each school's staff communicates using UHF walkie-talkies and repeaters.
Other safety and security measures include:
• Frequent searches using sheriff's office K-9 units at middle and high schools
• Additional staging areas, rerouting and other improvements at middle and high schools to help with traffic flow, congestion and emergency response access at peak times
• "Stop the Bleed" medical kits and training on how to treat an injury causing massive blood loss, along with automated external defibrillator (AED) devices at each school
• Outfitting all school buses with GPS to track the precise location of any school system bus.
The school system also employs social workers, psychologists and a juvenile court liaison in order to identify and serve students in need of mental, social or emotional support. Trained evaluators assess students using a variety of tools in order to provide safety plans for students if needed or provide support based upon needs. Local agencies also work collaboratively with the school system, school officials say.