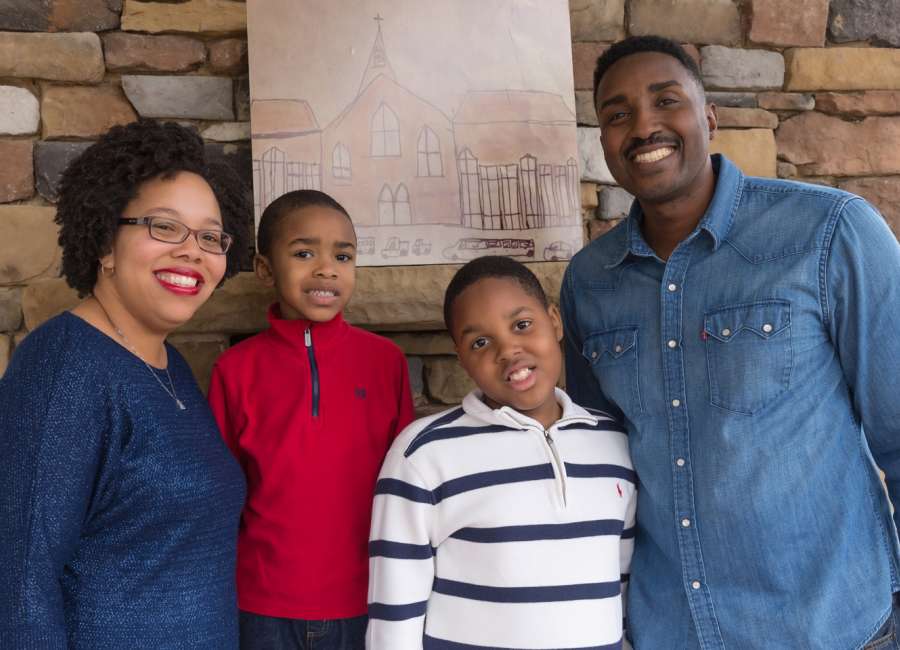 By EMILY KIMBELL
news@newnan.com
According to the Centers for Disease Control and Prevention (CDC), approximately 1 in 68
children are identified with autism spectrum disorder.
While awareness for the disorder has become more prevalent through media portrayals in characters such as Julia from Sesame Street and the work of organizations like Autism Speaks and the Autism Cares Foundation, the disorder remains stigmatized and relatively misunderstood. Newnan-resident, Tonya Nash, mother of two sons diagnosed with autism and public health educator, has been working to counteract this image by promoting inclusive children's programs through her Autism Awareness Month Faith Based
Initiative.
The Autism Awareness Month Faith Based Initiative is a program designed to create a more accommodating place of worship for families with special needs children. Nash has four main goals for the initiative: create awareness about autism, promote screenings and early intervention, eliminate stigmas about autism and promote acceptance and inclusion. 
She believes churches must serve all the members of their community: "The great commission says, go out and invite all to come in. When we say all are welcome, we need to mean it. We need to have a plan in place so that we can serve people from all diverse backgrounds."
The initiative began in 2016 serving 16 churches and asks faith-based communities to "do at least one activity for autism awareness month in April." Nash provides participating
organizations with resources, activity ideas, educational material and access to a Facebook 
support group. Organizations have held a variety of events from hosting a guest speaker with autism, asking the congregation to wear all blue and setting up an informational display.
Choosing to work with faith-based organizations resulted from Nash's personal experiences.
Throughout the process of receiving her first son's diagnosis, Nash found it difficult to find a church home willing to accommodate her needs. She was often turned away from churches and told the children's ministry was not equipped to handle her son.
One church in South Carolina, =inspired by Nash and her family, decided to start a special needs program specifically for her son. At first, he was the only one in attendance, but the ministry quickly expanded.
When her husband's deployment brought Nash and her family to Georgia, Nash again found herself without an accommodating church home. She decided to intervene and began the initiative to share her story and inspire churches to create inclusive programs. 
Awareness is key, as Nash admits she was not fully versed in accommodating for special needs children before her son's diagnosis.  "Before my oldest son was born, I never noticed that there could be a problem with a person with autism attending church. I took for granted that church was open and welcome for anybody and there are no hindrances, there are no barriers, there are no walls."
In the past two years, Nash's initiative has grown exponentially with 26 churches slated
to participate this past month. Nash has connected with churches all over the country and is working with communities in Georgia, Alabama, Florida, Mississippi, Texas, North Carolina, South Carolina, and New York.
Local churches in Coweta County are beginning to partner with Nash with South Metro Ministries in Sharpsburg participating in the initiative this year.
The initiative was also given an honorable mention at the 2017 Patient's View Impact Awards, which "honor[s] the power of one patient's story to impact health care for the better."
Nash's goal for the initiative is "to one day have all 50 states represented in the initiative." She said her "eventual goal is that every family affected by autism would have a welcoming place to worship in their local area within a drivable distance, but I can't do that myself."
Her family is helping her achieve this goal. Nash's husband works behind the scenes as a supporter, and Nash's eldest son has contributed by giving talks and drawing the initiative's logo. In addition, Autism Speaks of Georgia supports Nash's vision and frequently partners with her to provide flyers and pamphlets for events.
Ultimately, the initiative strives to create a place where everyone belongs and "gives churches the chance to learn about autism [and] the tools and the information so they can compassionately serve the families and make everyone feel a part."
Nash believes all people, regardless of race, background, or disability, belong: "Even if you have autism or Down syndrome, you are wonderfully made. You are somebody. God didn't make a mistake."
Faith-based organizations interested in participating in the initiative or wanting more information can visit tonyanash.com/faith or email Tonya Nash at Tonya@tonyanash.com