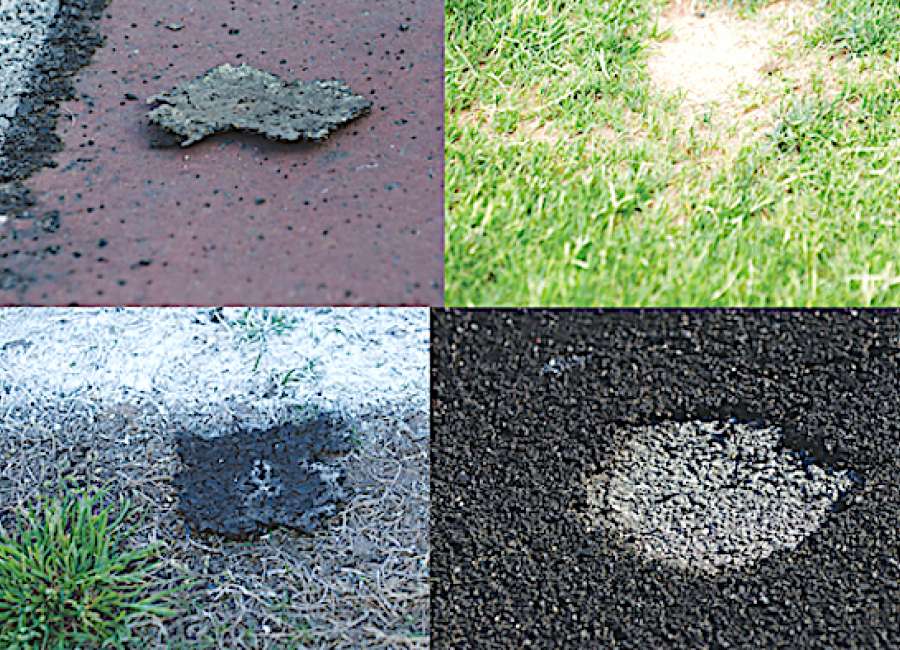 By CHRIS GOLTERMANN, CowetaScore.com
Home not so sweet home.
At least that's how it felt for the Northgate High varsity girls soccer team in this year's GHSA Class 6A state playoffs.
After battling through injuries and still managing to repeat as Region 5 champions this spring, the Lady Vikings secured home field for at least two rounds of the postseason and had that opportunity after reaching the Sweet 16.
But neither of Northgate's first or second round games were played at Henry Seldon Field.
The Lady Vikings and head coach Bryan Hicks felt their chances were better on the road on turf fields at Allatoona in the first round following rain that week, and then again at Pope when the grass at Henry Seldon still hadn't completely dried out.
So much for home-field advantage.
'Our poor girls soccer team had to go on the road. They gave up two home games,' said incoming Northgate head football coach Mike McDonald. 'I hate that. It shouldn't be like that. They couldn't even play on it.'
Even with constant around-the-clock care, Coweta County's three high school stadiums have been struggling to keep up with playing surfaces that host football games for three separate programs (varsity, JV and freshmen) in the fall and both varsity and JV soccer and lacrosse - for both boys and girls - in the spring.
'Something that folks don't realize about natural grass that would have taken place when you have success, is grass doesn't repair itself in November and December,' Newnan head football coach Chip Walker said. 'So when soccer rolls back out there, it's all tore up. You do that for four or five years in a row, you're in really bad shape and it's really expensive to maintain it.'
East Coweta High's Garland Shoemake Stadium hosted 19 games including middle school soccer playoffs from August-December and then another 55 this spring including Friday's football scrimmage game.
Newnan's Drake Stadium got a break with 11 games in the fall, but had 47 in the spring in addition to hosting the Special Olympics.
'In the long run, it's going to be great,' Walker said. 'In my opinion, there's no better place to play a high school football game and it's only going to make it look prettier.'
Even with the soccer playoffs being moved elsewhere and the lack of a boys varsity lacrosse team this spring, Henry Seldon Field at Northgate hosted 46 games to go with more than a dozen football contests including this year's middle school championship.
In all, each stadium averaged roughly 63 sporting events during the 180day school year.
A $5.3 million upgrade will include not only artificial turf for all three football fields, but repairing, replacing and expanding tracks at the stadiums. The projects also call for sidewalks and electrical work including new lighting at East Coweta, which had a bank of lights go out during the Indians home firstround soccer playoff game.
Concrete work was already under way at Drake Stadium where the track will shift toward the Max Bass Athletic Complex in order to expand to eight lanes to host meets.
McDonald and Walker, along with East Coweta head football coach John Small were all in agreement on the benefits the upgrades will have both to their football programs and to all student athletes around the county.
'It's going to be huge. I think the county made the absolute best decision they could have in doing this for all the schools because it'll be a win-win for everybody,' Small said. 'Every single sport, male and female, and we're not going to have a lot of the issues that we've had. It's awesome. We're really excited and appreciative of the county for doing this for us.'
Walker went through a similar upgrade prior to his final season at Sandy Creek. There is currently artificial turf surfaces at high schools in Carroll, Cobb, DeKalb, Douglas, Fulton, Heard and Paulding counties.
Typically while upfront costs are higher with the installation of artificial grass, the maintenance costs will be lower with less field recovery time.
Fields can be used more often while saving on watering, mowing and chemical treatments.
Games and practices can also be held in most conditions.
'Let me tell you the biggest thing with having that turf is it's going to improve practice time. You won't lose practice time for the weather, you won't have to worry about injuries as much. It will be optimal conditions every day at practice. I think that will help us in the long run. It'll also help things look pretty on Friday night,' Walker said. 'Spring sports won't have to worry about a hole out there or something being tore up. It's an opportunity for them to have a good place to play games.'
McDonald also saw the biggest benefit of the new artificial turf coming with spring sports with eight combined programs in soccer and lacrosse all hosting games.
'It's the spring sports that's really going to benefit,' McDonald said. 'We're going to be able to go there and practice two times a week and stay off of [the practice] field. It's going to help everything.'